Celebrations broke out throughout Zimbabwe after President Robert Mugabe's resignation letter was announced by the country's parliament. Mugabe said he voluntarily chose to step down "to ensure a smooth, peaceful and non-violent transfer of power".
Protesters gathered in the Zimbabwean capital Harare erupted in celebration after the 93-year-old's resignation letter was read out in parliament.
"My decision to resign is voluntary on my part and arises from my concern for the welfare of the people of Zimbabwe and my desire for a smooth, non-violent transfer of power," Mugabe wrote. His resignation came as the country's ruling party Zanu PF threatened to impeach him.
Protesters gathered outside of the Harare International Conference Centre, where proceedings were held by both houses of parliament, to call for Mugabe's ousting.
Exiled vice president Emmerson Mnangagwa will be sworn in as president on Wednesday (22 November), Paul Mangwana, a senior official from Zanu PF told Sky News.
"I want to congratulate the people of Zimbabwe on reaching this historic moment," Mnangagwa told NewsDay. "Together, we will ensure a peaceful transition to the consolidation of our democracy, and bring in a fresh start for all Zimbabweans and foster peace and unity."
Mnangagwa was sacked by Mugabe earlier in November, prompting the army to temporarily take control of the government and for tensions to rise in the country. The military insisted it had not carried out a coup and engaged in talks with Mugabe to give him a "dignified exit".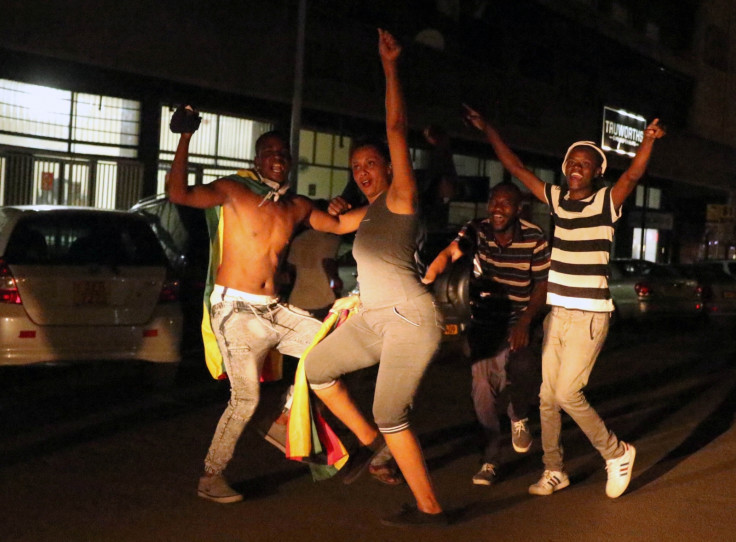 Mugabe's resignation was hailed as a "historic moment" by US Secretary of State Rex Tillerson.
"We congratulate all Zimbabweans who raised their voices and stated peacefully and clearly that the time for change was overdue," Tillerson said in a statement. "Zimbabwe has an extraordinary opportunity unity to set itself on a new path."
Mugabe, who has been president of Zimbabwe since 1980, initially refused to step down from power. On Sunday, in a televised speech that was believed to be Mugabe's formal resignation, the president instead vowed to president over December's Zanu PF congress.
He was sacked as the head of Zanu PF and urged to resign by Monday morning. Mugabe's wife Grace, who is accused of abuse and corruption and earned the nickname "Gucci Grace," was also expelled from the party.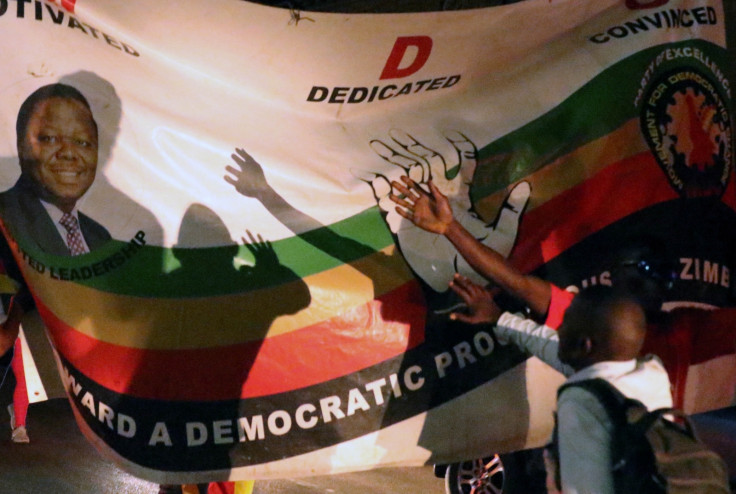 The formerly powerful couple's fate remains unclear. According to The Independent, Mugabe is believed to have secured immunity from prosecution for himself and his family in negations with military high command in exchange for stepping down. It is unknown if the offer of immunity still stands.