Celebrities are urging Republicans in the Electoral College to flip their vote from President-elect Donald Trump to a consensus Republican before the US election is finalised next week.
Their message comes amid claims by a Harvard constitutional law professor that 20 Republican members of the college are already poised to flip their vote. A bipartisan group of more than 60 electors in the college are now also demanding a briefing from the US Director of National Intelligence. This would explain what evidence America holds on Russian interference in the election before the electors decide to cast heir ballot.
On 19 December Electoral College members are supposed to gather in state capitols across America to cast their vote to finalise the 2016 election. This will hand power to Trump.
"Republican members of the Electoral College, this message is for you," urges actor Martin Sheen, in a new video created by the campaign group Unite For America.
Sheen played the President of the United States in the television series The West Wing. In the video he presses the Republicans to "safeguard the American people from the dangers of a demagogue" — a political leader who leads by playing on people's prejudices rather than fact-based arguments.
"The Electoral College was created specifically to prevent an unfit candidate from becoming president," continues actor James Cromwell, famous for his roles in Babe and the The Green Mile. Other celebrities who appear in the video include Bob Odenkirk from Breaking Bad, musician Moby, and Sheen's West Wing colleague Richard Schiff. They insist Trump is unfit to be president based on his temperament, lack of experience, and lack of "respect for the constitution."
The Unite For America webpage was created on 26 November, and the group says it is bipartisan and does not back a particular candidate. It was co-founded by a man named Jim Clark. It is unclear who funds the group, but in the video the celebrities tell the Republican electors that they are not asking them to vote for Democrat Hillary Clinton, but rather a third candidate Republican.
The option exists for the House of Representatives "to select a qualified candidate," they say. This stance echoes two Colorado Democrats who early this month launched a federal legal challenge to state law that forces them to vote for Hillary Clinton. Their intention was to convince Republican electors to join them and vote for a Republican candidate apart from Trump. Their efforts foundered Monday (12 December) when a federal judge denied their motion.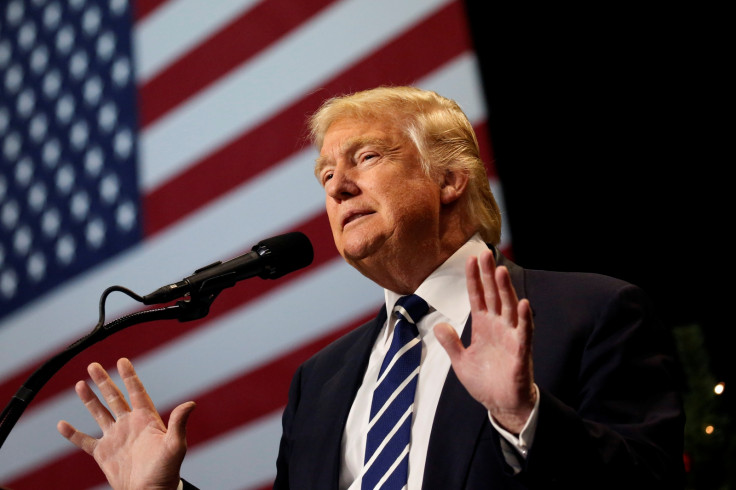 Harvard law professor Lawrence Lessig has also launched the Electors Trust, a group dedicated to providing legal support to Republican and Democrat electors alike. Lessig said Tuesday that he knows of around 20 Republican electors who are considering flipping their vote. Approximately 36 Republican electors would need to agree to alter their vote for there to be any impact.
Each state is given a number of Electoral College votes based on its population. Voters in the US do not directly elect the president through the popular vote. The electors are nominated from amongst their party, and either Democrat or Republican electors vote depending on which candidate wins their state's popular vote. Exactly 270 Electoral College votes seals the presidency. Trump won 306.
Only one Republican elector — Texan Chris Spurun has come out publicly to say he refuses to vote for Trump. Another, Art Sisneros, from Dayton, Texas, resigned rather than vote for the Republican president-elect.
In an article in the New York Times Suprun said Trump "shows daily he is not qualified for the office" and "lacks the foreign policy experience and demeanour needed to be commander in chief."
States reserve the right to replace electors if they turn and become what is called a "faithless" elector. Many take pledges to deliver a ballot backing state's popular vote.
"Obviously, whether an elector ultimately votes his or her conscience will depend in part upon whether there are enough doing the same," Lessig told Politico, indicating that there is a potential crisis brewing in the Electoral College.
"We now believe," he said, "there are more than half the number needed to change the result seriously considering making that vote."