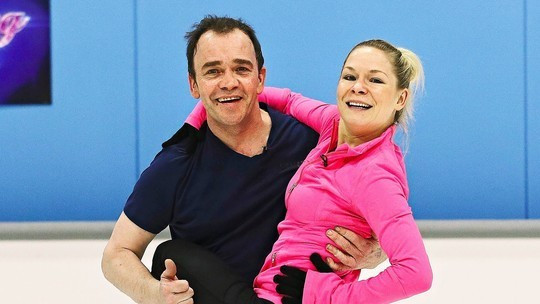 Todd Carty has been voted off the ice in Celebrity Dancing on Ice.
The fifth celebrity to exit the show, the former Eastender said of the experience: "It's been fantastic. I am happy to have been invited back. I knew a career as a skater wasn't beckoning, but you may just see me back on the ice someday."
Finding himself in the skate off with Zaarah Abrahams he said: "I'm not surprised. Don't watch this space," he joked.
Recreating his original show stopping performance to the Beatles track Help! Carty performed with gusto, this time sending his skating partner gliding off the ice in a comic twist on his original performance.
Abrahams danced to the Prince song Diamonds and Pearls commenting : "To skate with Andy, I just love it."
Praising Carty for bringing the fun factor to the show, Christopher Dean said: "We're just glad you're leaving in one piece."
The judges were unanimous in their vote. "It's great that you re-visited " said Karen Barber "but now it's time to go."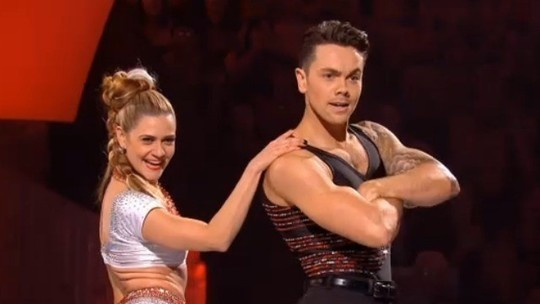 Jason Gardiner said "Zaarah you were poetry in motion while Todd you were like a derailed locomotion."
The show featured the highest and lowest scores of the series so far, with favourite to win Ray Quinn scoring an impressive 34.5 and Todd Carty bringing up the rear with a paltry 12.
An audience favourite, the former Eastenders star left the judges open mouthed as he took to the ice in a Venetian gondola for a solo performance.
"All I can say is where is Jaws when you need him?" said an unforgiving Jason Gardiner, who gave him a record low score of 1.5.
"A point for the fact that you stayed in the vicinity," he added alluding to Carty's memorable first performance when he left his partner stranded on the ice.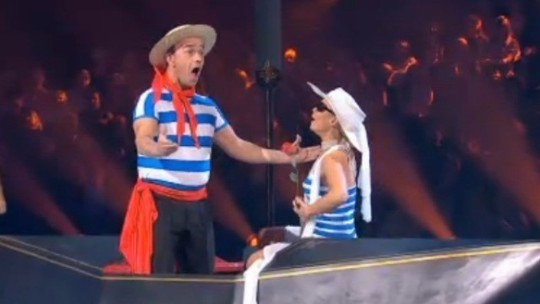 "I'm just glad I got through. First time I've ever skated on my own. Life in the old dog yet. I'm loving it. I'm loving every single minute of it. All the crowds support," said Carty.
Favourite to win the show, Quinn meanwhile, left the judges spellbound with his performance. "It just doesn't look like he's got skates on. Sublime," said Robin Cousins.
The show's host Phillip Schofield was generous in his praise of the skating celebrities saying: "The standard was incredibly high as our ten celebrities jostled for a place on the leader board."
"We had some fantastic performances tonight there are several potential winners out there. It's changing all the time," added Dean.
9 remaining skaters will continue next week in a bid to be named the Ultimate Celebrity Dancing on Ice champion.
Watch Celebrity Dancing on Ice on Sunday 26th January at 6.15pm.