The fighting in Central African Republic has caused the death of over 1,000 people and left more than half a million uprooted.
Here are five essential facts about the ongoing conflict.

Muslim against Christian: Muslim Seleka and Christian anti-Bakala groups are fighting against each other. This follows the overthrow of former president Francois Bozize, of CAR's majority Christian population, by Michel Djotodia, a Muslim, last March.
The ensuing tit-for-tat violence has been brutal, capturing the attention of Amnesty International as well as the world's media and resulting in calls for UN intervention.
Some 4,000 African troops and 1,600 French troops are quelling the fighting and EU foreign ministers have agreed to send up to 1,000 troops to help end the violence.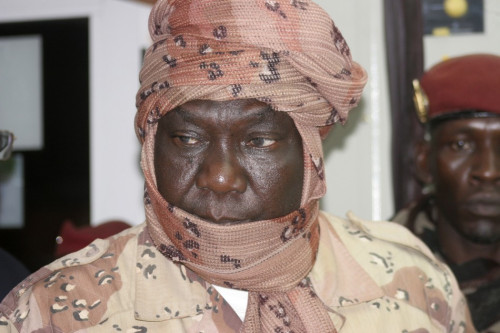 Former-president Michel Djotodia resigned: Djotodia was considered by many to be incapable of leading the country having been unable to put a halt to the bloodshed.
"I am not God, I hope. I am a man like you. And this country is vast - 623,000 square kilometres (387,000 square miles)," Djotodia told reporters.
"You could bring an angel from the sky to govern this country and there would still be problems."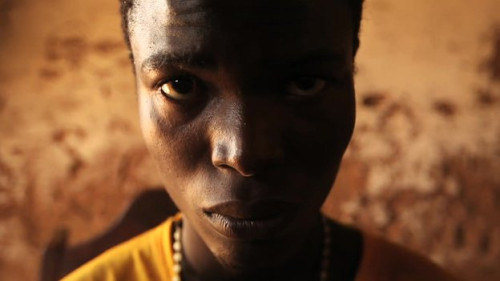 Cannibalism: "Mad Dog" Ouandja Magloire made headlines after he killed a Muslim man and then he ate his flesh in front of a horrified crowd.
Magloire was said to have acted in retaliation of the killing of his pregnant wife, his-sister-in law and her baby by the Muslim group known as Seleka.
"Muslim! Muslim! Muslim. I stabbed him in the head. I poured petrol on him. I burned him. Then I ate his leg, the whole thing right down to the bone - with bread. That's why people call me Mad Dog," Magloire said.
Witnesses did not intervene but recorded the footage, including the cannibalism, on their mobile phones.
Mad Dog said he had acted in that way "because I am angry".
Few days later, he carried out a second act of cannibalism.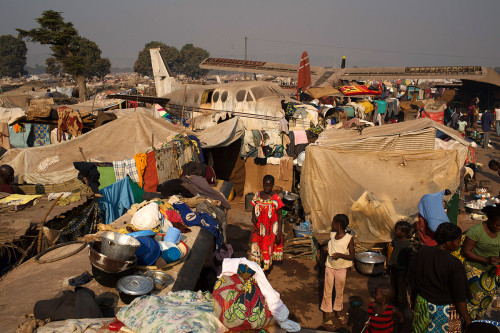 High risk of genocide: A UN humanitarian official warned against the risk of genocide as the conflict "has all the elements that we have seen elsewhere, in places like Rwanda and Bosnia. The elements are there, the seeds are there, for a genocide. There's no question about that".
Among the refugees, there is a high risk of malaria, acute respiratory infections and diarrhoeal disease.
The UN also revealed that Chadian citizens, including peacekeepers, carried out killings during the conflict.
Amnesty warned against crimes against humanity being committed by both Christians and Muslims. Crimes include extrajudicial executions, mutilations of bodies and intentional destructions of religious buildings.
Human Rights Watch, which published a separate report focusing on the escalation of sectarian violence, said that the Christian militia cut children's throats and forced their parents to watch the slaughter.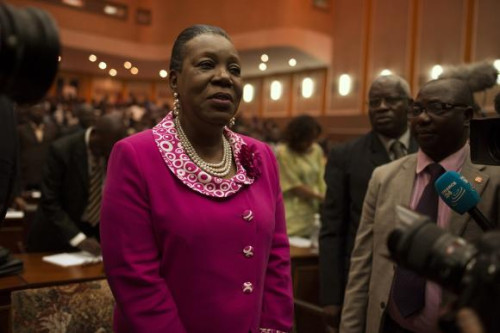 Catherine Samba-Panza is the first female president in CAR: Bangui mayor Samba-Panza, 59, beat her rival Desire Kolingba in the second round of voting by the interim parliament.
Although she is from a Christian background, Samba-Panza is seen as politically neutral, and was accepted by both sides when she was proposed as Bangui's mayor under the interim administration.
After winning the presidency Samba-Panza urged the warring sides to end the fighting:
"I call on my children, especially the anti-Balaka, to put down their arms and stop all the fighting. The same goes for the ex-Seleka - they should not have fear. I don't want to hear any more talk of murders and killings,'' she said.