Central African Republic: UN calls for immediate end to 'unacceptable' violence and retaliation attacks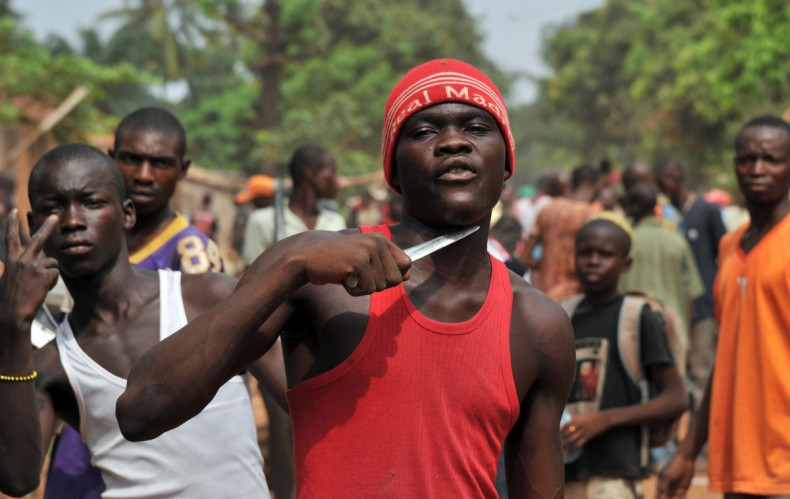 The United Nations (UN) has condemned a new surge in violence in the Central African Republic capital Bangui, after some 42 people were murdered in retaliation following the decapitation of a Muslim motorcycle taxi driver.
They were killed when Islamic militants targeted a Christian neighbourhood after the motorcycle-taxi driver was found dead in the Muslim-majority PK-5 neighbourhood of the city.
Thousands of people have fled the areas with heightened tension to seek refuge, mostly with host families and in displacement sites. Many houses were burned or looted and the UN children's agency, Unicef, said at least three teenagers had been killed in the violence, with one beheaded.
'Unacceptable violence'
Secretary-general Ban Ki-moon and the UN Security Council "strongly condemned all acts of violence and calls for an immediate end to the unacceptable violence and retaliatory attacks".
Members of a Christian militia attacked a prison in Bangui on Monday (28 September), freeing more than 500 prisoners held in Ngaragba jail – most of them so-called "anti-Balaka" Christian fighters, a military source said.
In a statement, Ban Ki-moon urged the Central African Republic (CAR)'s transitional authority "to do everything within its means to prevent further violence", and called on the authority to apprehend the escapees who Ban Ki-moon described as a "threat to civilians".
The interim UN humanitarian coordinator, Marc Vandenberghe, meanwhile called on all parties to respect international law, to protect civilians and ensure that they can relocate from insecure areas.
"Under international humanitarian law, I call for the respect of obligations incumbent on all parties to protect all civilians in CAR and to preserve health facilities, enabling injured people, other patients and health workers to have free and safe access to these facilities," Vandenberghe said in a statement.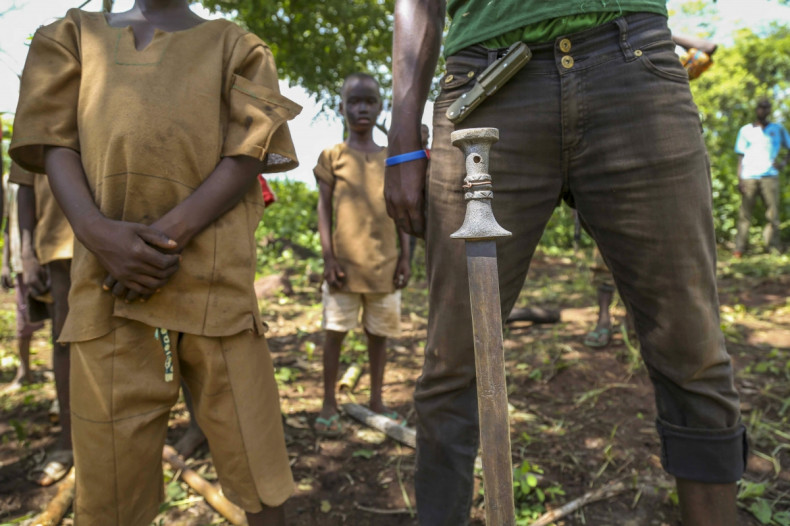 'Lay down your weapons and return home'
On 28 September, state department spokesman John Kirby also urged those who engaged in violence to "lay down their weapons and return home".
The CAR has been riven by violence since a mainly Muslim rebel group, the Seleka, seized power in March 2013. The group was subsequently driven out, sparking a wave of violent reprisals against the Muslim population, sending thousands fleeing.
"Those guilty of committing or inciting violence, including leaders of anti-Balaka militias and ex-Seleka groups, must be held accountable for their actions," Kirby said in a statement.
He added: "The era during which such individuals have been able to carry out their malevolent actions with impunity must come to an end."
UN opens fire
A hospital source told AFP on condition of anonymity that three people were killed and seven were wounded when the UN peacekeepers opened fire on 28 September to disperse thousands of protesters who marched to within 100m of the presidential palace.
The UN's peacekeeping force, Minusca, denied the account. "Minusca peacekeeping officers deny [reports] that they opened fire on the population," the mission said in a brief statement sent to AFP. "That said, Minusca remains concerned by such allegations and will proceed to verifying them," it added.
The allegations come less than six months after a leaked UN internal report obtained by Aid-free World revealed that between 10 and 12 boys, aged eight to 15 and lacking food and shelter, were forced into rape and sodomy by UN peacekeepers from France, Chad and Equatorial Guinea, in exchange for food and money.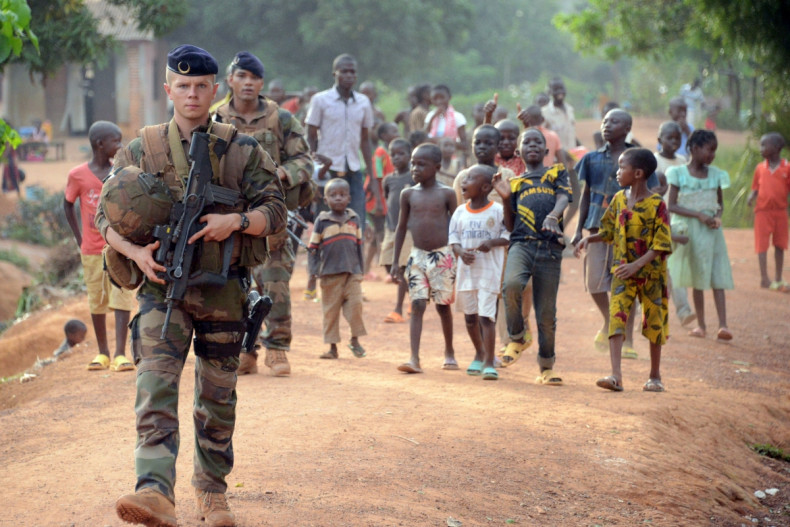 Protesters were calling for the rearming of the CAR's national army, which was sidelined after many officers were linked to the anti-Balaka Christian militia that carried out brutal reprisals against Muslims.
Demonstrators were also demanding the resignation of UN-backed interim leader Catherine Samba Panza, ahead of presidential and parliamentary elections scheduled on 18 October to replace Samba-Panza's government.
Central African Republic's conflict
Central African Republic (CAR) has been unstable since its independence from France in 1960
One of the least-developed countries in the world, the legacy of years of unrest means illegal weapons proliferate across landlocked CAR
Some 50% of the population is Christian (of which there is an even divide between Protestant and Catholic), 15% Muslim and 35% have indigenous beliefs
CAR descended into bloodshed in 2013 after mainly Muslim Seleka rebels seized power from long-serving leader Francois Bozize, killing thousands and leaving hundreds of thousands displaced
The ethnic and sectarian violence between Seleka fighters and Christian militias known as the "anti-balaka" (or anti-machete) means that in 2015, about 2.7 million people, more than half of the population, are in dire need of assistance, according to the UN
French troops came back, and the UN took over and expanded its Minusca peacekeeping mission in September 2014
Presidential and legislative elections are due to be held by 18 October, but they have already been pushed back several times due to the ongoing crisis