Central Europe Battered by Heavy Floods [VIDEO+PHOTOS]
Scores of people have been evacuated in the Czech Republic, Germany, Austria and Switzerland after heavy floods and rains swept central Europe.
At least four people have been reported dead while eight others are unaccounted with many parts of the region placed on high alert.
Many of the affected countries have deployed army units to coordinate emergency measures in large swathes of central Europe. Some residents in south-western Poland have also been evacuated.
The Czech government has announced a nationwide emergency over the flooding. At least 300 soldiers have been mobilised and 2,000 more have been kept on standby for emergency operations.
Two people have been killed in the country. The government has urged people not to travel as scores of metro stations and roads have been closed. Flood barriers and sandbags have been erected to tackle flood defences of the River Vltava.
"We will do everything to protect people's lives and health. Tonight and tomorrow will be critical," said Czech Prime Minister Petr Necas. Necas has convened a special cabinet session to discuss the emergency measures.
In Germany, the southern and eastern parts have been badly affected by 48 hours of record torrential rains. Reports suggest four people have died in flood-related incidents in the country.
Chancellor Angela Merkel has assured federal support to the affected areas. A state of emergency has been declared in several cities including Chemnitz, Passau and Rosenheim.
Landslides in Austria have also killed at least two people. The Austrian towns of Linz and Melk are expected to face the worst floods. Other places including Vorarlberg, Tyrol and Salzburg have been kept on high alert.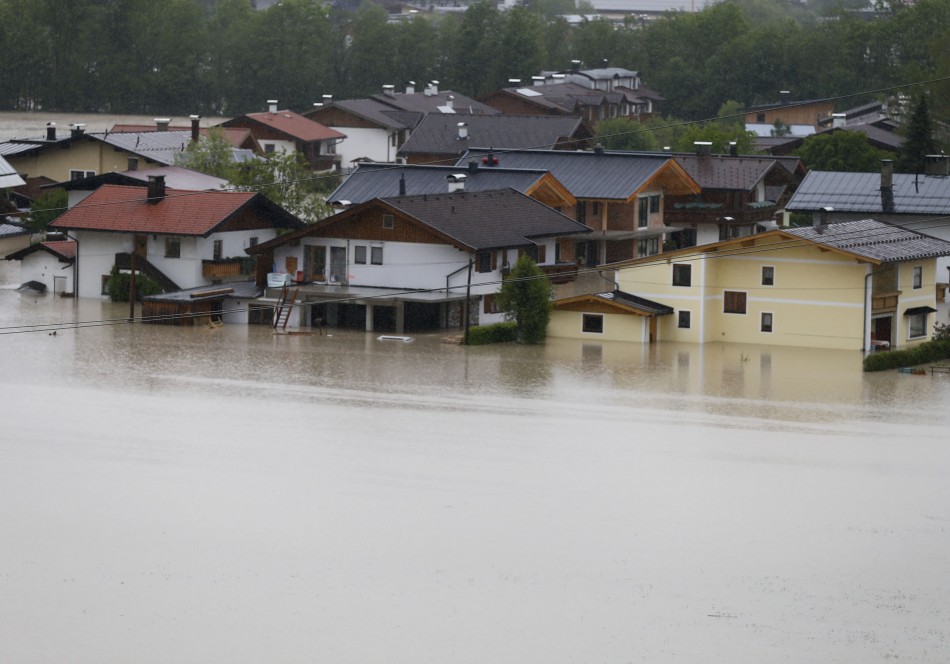 © Copyright IBTimes 2023. All rights reserved.