CES 2016: Ford promises to launch 13 electric vehicles by 2020 plus drone-to-vehicle technology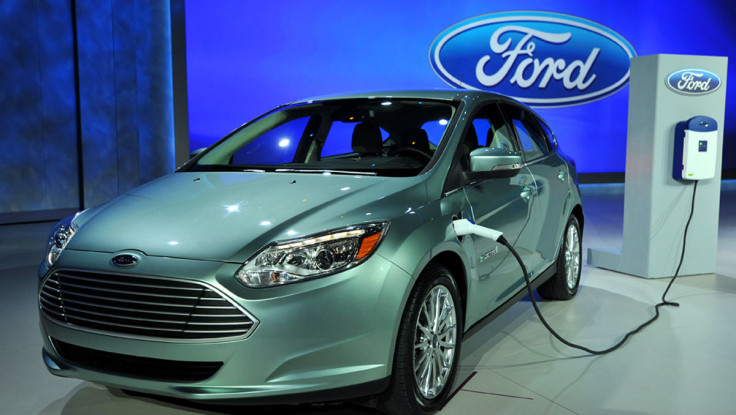 Ford has announced plans to bring 13 electric vehicles to market within the next four years, potentially making it the largest electric-vehicle manufacturer in the world. The firm made the announcement at the Consumer Electronics Show (CES) 2016 in Las Vegas on Tuesday (5 January). Ford CEO Mark Fields claimed that the company had more electric-vehicle patents than any other auto manufacturer.
"I predict that 2016 will be a revolutionary year for the auto industry," Fields said at the press event. "We are completely rethinking how we approach the business, with one foot in today and one foot in tomorrow."
Ford also announced at CES that it would be tripling its fleet of autonomous vehicles used for research and testing, giving it the largest fleet among all carmakers.
The test vehicles form part of Ford Smart Mobility, designed to improve the connectivity of autonomous vehicles and provide better data analytics.
"Using the most advanced technology and expanding our test fleet are clear signs of our commitment to make autonomous vehicles available for millions of people," said Raj Nair, Ford's chief technical officer. "With more autonomous vehicles on the road, we are accelerating the development of software algorithms that serve to make our vehicles even smarter."
Other announcements from Ford at the CES included the news that it would be developing drone-to-vehicle technology in the hope it can improve emergency services and commercial business efficiency. Ford has partnered with dronemaker DJI and the United Nations to launch a challenge to develop software to make vehicle-to-drone technology possible.
"At Ford, we are driving innovation in every part of our business to help make people's lives better," said Ken Washington, Ford's vice president for Research and Advanced Engineering. "Working with DJI and the United Nations, there is an opportunity to make a big difference with vehicles and drones working together for a common good."
© Copyright IBTimes 2023. All rights reserved.