CES 2016: McLaren and Kenwood team up to produce tech-filled 675LT supercar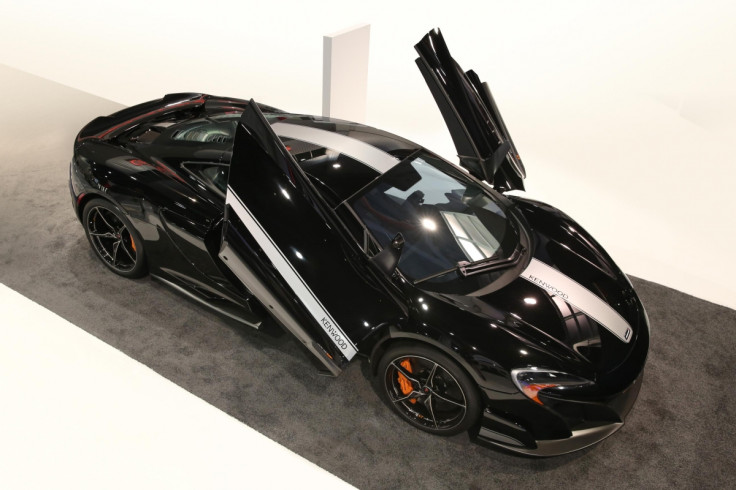 There are very few ways we can think of to improve the McLaren 675LT but audio company Kenwood has managed it by giving the car an entirely digital cockpit. This includes cameras and screens instead of rear-view mirrors, a head-up display projected on to the windscreen instead of an instrument cluster, and a racecar steering wheel borrowed from the McLaren P1 GTR.
The head-up display uses graphics borrowed from the world of military jet fighters, while the removal of all dashboard instruments means vents can be fitted to deliver cold air directly to the driver's face and body. Much of the car's interior features, including air conditioning, have been removed to both save weight and provide a distraction-free environment for the driver. The car is being shown off at the CES technology show in Las Vegas, which this year features more car companies than ever before.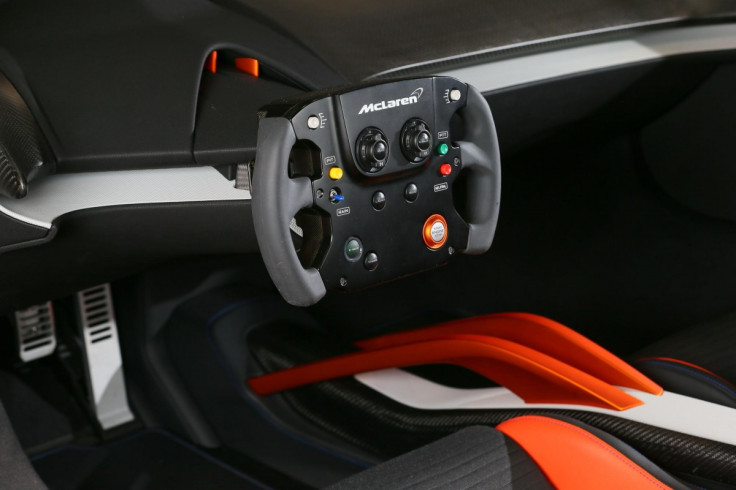 Using what McLaren and Kenwood call Advanced Driver Assistance Systems, the head-up display gives information about surrounding vehicles, picked up and recognised by external cameras.
By removing the traditional wing mirrors and replacing them with small cameras, McLaren has reduced drag created by the 675LT. The cameras are sculpted to increase downforce, keeping the car more stable at high speed. The three rear-facing cameras work together to create a much wider image than what would be seen through a regular rear-view mirror. This image is shown on a display where the normal interior mirror would be.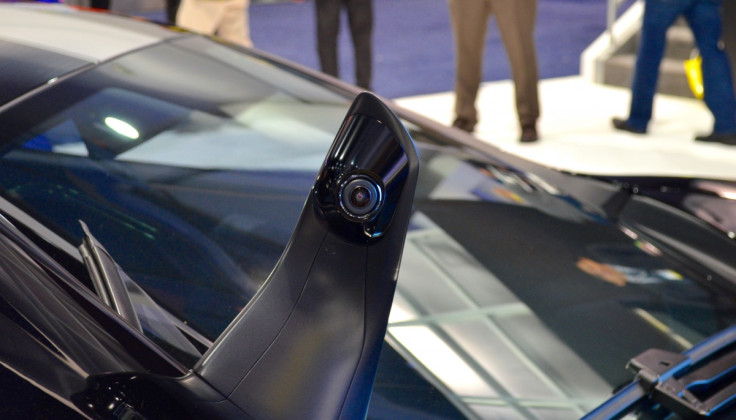 The car was built to celebrate Kenwood being a partner of the McLaren Formula One team for 25 years. The two companies also previously worked together on creating the CD player for the 1990s McLaren F1 sports car. Due to designer Gordon Murray not liking the radio, the £640,000 car did not have on.
It is unlikely this special edition of the 675LT will ever go on sale, not least because there is no formal legislation for the use of cameras instead of rear-view mirrors - despite them being a common feature of concept cars, they never actually make it into the dealership.
© Copyright IBTimes 2023. All rights reserved.