Cesc Fabregas hails Arsene Wenger for defining his career
Cesc Fabregas has made six assists in the Premier League this season.
Chelsea midfielder Cesc Fabregas has hailed Arsenal and Arsene Wenger for influencing his life, leading him to win the World Cup and the European Championships with Spain. The Spaniard moved from Arsenal to Barcelona in 2011 and returned to the Premier League with Chelsea in 2014.
Fabregas won the Premier League title with Chelsea, having failed to do so in multiple attempts with Arsenal. He has come under a lot of flak from north London fans for choosing to move to the other part of London. Fabregas has struggled to get into the first team under Antonio Conte, but has already made six assists thus far this season, contributing with whatever limited opportunities he is getting in the starting eleven.
"Yes, forever. That is something that will never change. There are many things said about me, about Arsenal, about stuff like that. Obviously I don't really care about what people think about me anymore. It is just about what I feel about them and Arsenal will always be the team that believe in me the most," Fabregas said in an interview with Natacha Tannous, as quoted by the Evening Standard.
"I was a young kid, 16 years old, playing for Barcelona - but for the Barcelona academy, where it is very difficult to reach the first team. And Arsene Wenger especially, and Arsenal, gave me everything.
"Without them I wouldn't be a World Cup winner, a European Championship winner. I would not have experienced all of this that I am doing in my life. So I will always forever be grateful," he said.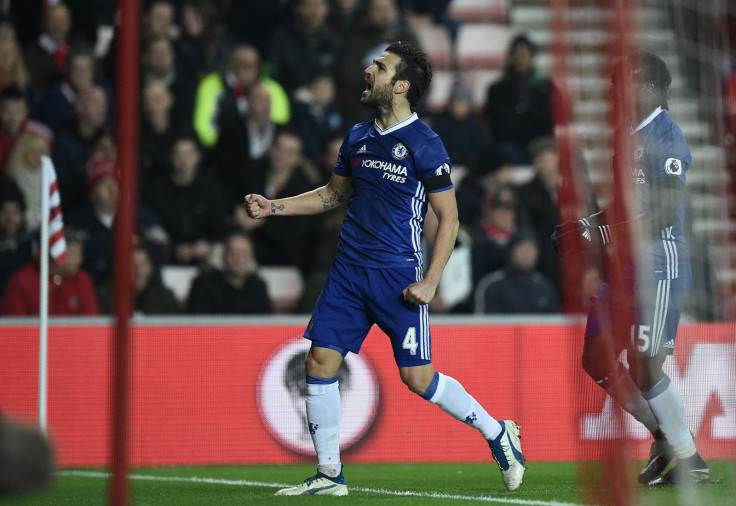 The Gunners visit Stamford Bridge on Saturday in a match that could make or break the Gunners' title credentials this season. A win would see them close the gap to six points, while a loss will open up a 12-point gap with the top. The Gunners won the previous fixture 3-0, before manager Antonio Conte moved to three at the back and embarked on a 13 game winning streak.
© Copyright IBTimes 2023. All rights reserved.