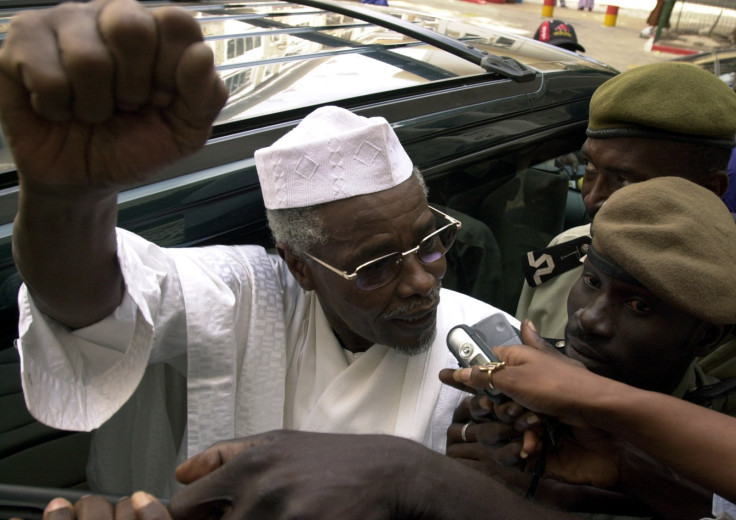 They were once the most feared torturers in Chad, Central Africa's oil-exporting state, but now they are facing jail for life.
In a groundbreaking decision, a Chadian court convicted 20 officials of carrying out acts of torture under the 1982-1990 dictatorship of Hissène Habré, dubbed "Africa's Pinochet" by his critics.
Following his rise to power, Habré created a secret political police force known as the Documentation and Security Directorate (DDS), under which his opponents were tortured and executed.
Among those convicted to life sentences were Mahamat Djibrine, who was described as one of the "most feared torturers in Chad" by a 1992 Chadian Truth Commission, and Saleh Younous, the former head of Habré's DDS.
The former dictator's security agencies commonly used burning with incandescent objects, spraying of gas into the eyes, ears and nose, forced swallowing of water, and forcing the mouths of detainees around the exhaust pipes of running cars as torture methods, according to the Chadian Truth Commission.
$125m compensation for 7,000 victims
The criminal court acquitted four others, but ordered 75 billion CFA francs (£84.2m, $125m) be handed in reparations to over 7,000 victims; of which half is to be paid out of the defendants' assets and half is to be paid by the Chadian government, which was found to be liable for the defendants' actions.
The torture conviction on 25 March has been described as "a victory for justice" by Human Rights Watch.
"Twenty-four years after the end of the Habré dictatorship, and 14 years after the survivors filed their complaints, today's convictions and the order of reparations are a stunning victory for Hissène Habré's victims," said Reed Brody, counsel for Human Rights Watch, who has worked with Habré's victims since 1999.
"The sentencing of state officials for human rights crimes is not only a testament to the courage and tenacity of the victims, it is a remarkable development in a country where impunity for past atrocities has been the norm."
DDS files recovered by Human Rights Watch in 2001 revealing the names of 1,208 people who were killed or died in detention, and 12,321 victims of human rights violations.
Crimes against humanity
Both Djibrine and Younous were also wanted by a court in Senegal trying Habré, but Chad declined to transfer them.
In exile in Senegal at the time of his arrest in 2013, Habré is in Senegal's custody, awaiting the trial set up by the African Union and Senegal for alleged war crimes and crimes against humanity.
Habré's one-party regime, like Uganda's Idi Amin's before his, was characterised by widespread human rights abuses including torture, and stands accused of thousands of political killings.
Five of the accused were sentenced to hard labour for life, which generally signifies imprisonment.