Chad's President Idriss Deby has been re-elected for a fifth term in office in a landslide first-round victory, according to the country's elections commission.
However, the announcement was overshadowed by the fact that around sixty soldiers, believed to have vanished after having voted against Deby, are still missing in Chad, following the country's presidential elections on 9 and 10 April.
Deby took power in 1990 when he headed an armed rebellion. In 2004, the president, who has enabled the once unstable nation to become an oil producer and key regional player, lifted restrictions on the the number of terms presidents can run for,
The electoral commission (CENI), on 22 April, announced Deby had won the elections with 61.57% of the votes. Although the president was re-elected in the first round, Deby fell in percentage terms - he was re-elected for a fourth term with more than 88% of votes in 2011.
In the capital N'Djamena's Place de la Nation, Deby appeared in front of supporters of his ruling Patriotic Salvation Movement (MPS) party, who had been waiting for the announcement of the results. "This is your victory," local media reported him as telling the crowd. Music and bursts of machine-gun fire resonated throughout the night, according to the same reports.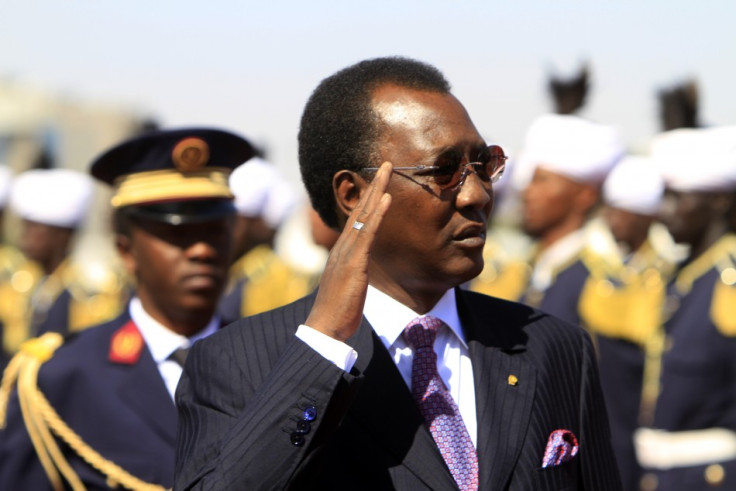 Saleh Kebzabo remains second political force
Former minister Saleh Kebzabo maintained his position as leader of the opposition, ranking second with 12.80% of the ballots, carried by supporters in the country's two southwest regions.
Candidate and Moundou Mayor, Laoukein Kourayo Médard, arrived in a surprising third place (10.69%), after having garnered support in the south of the country - outside of his stronghold of Moundou, the second largest town in the country.
Another top challenger, former Prime Minister Djimrangar Dadnadji, who resigned from the ruling MPS in 2015 to form the Popular Action Framework for Republican Solidarity and Unity party, harvested more than 5% of votes.
Candidates Malloum Yoboide, Brice Guedmbaye Mbaimon and Clement Djimet Bagaou, as well as former Prime Minister, Kassire Coumakoye, scored less than 1%.
The turnout at the election, in which Déby faced 13 challengers, was 76.11%, the electoral body said, despite an online blackout with the Internet cut and mobile phones unable to send messages.
However, observers for the African Union, whose rotating presidency is currently held by Deby, last week said the elections were "free and fair".