Marouane Chamakh has admitted that there is a chance that he will leave Arsenal in the summer and return to former club Bordeaux.
The Morocco international has fallen out of favour with Arsene Wenger, and has spent the second half of the season on-loan at West Ham United, where he has also struggled to hold down a regular place in the first team.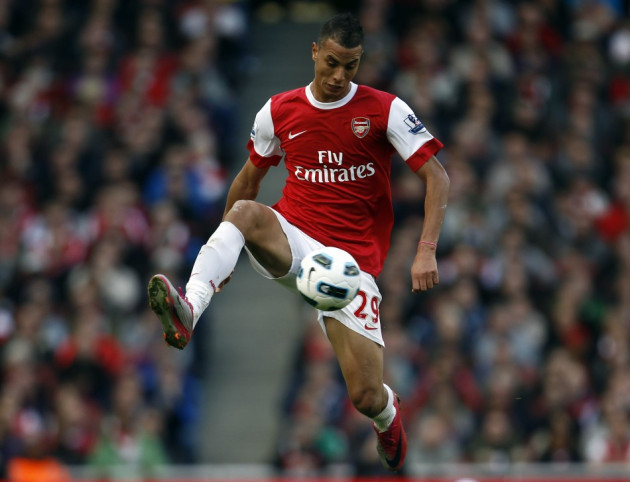 Chamakh is due to return to Arsenal in the summer but the striker has admitted that he would be tempted to return to Bordeaux as the club still holds a special place in his heart.
"I am always nostalgic. I spent so many good times here," Chamakah told Le 10 Sport on a visit back to Bordeaux for a charity event.
"Everyone knows that Bordeaux is a club that is in my heart. If I find an agreement with Bordeaux, why not."
Asked whether would consider returning to Bordeaux, Chamakh declared: "Yes, this is possible because there is a good chance that I will not stay at Arsenal. If I come back to France, it will be in Bordeaux."
Chamakh spent eight years at the Ligue 1 side and is still fondly remembered as he consistently topped the scoring charts for the club.
Despite running down his contract at Bordeaux and leaving on a free transfer in order to join Arsenal, it is likely that the French club would jump at the chance to re-sign the 29-year-old.
Bordeaux president Jean-Louis Triaud has repeatedly stated that he would welcome the striker back to the club as he was a key figure when the side won the Ligue 1 title back in 2009.
"Chamakh knows he can return to Bordeaux whenever he wants," said Triaud. "In December last year, I sent a message to him [Chamakh] and told him if it's s**t in London, he can come back. That message still stands."