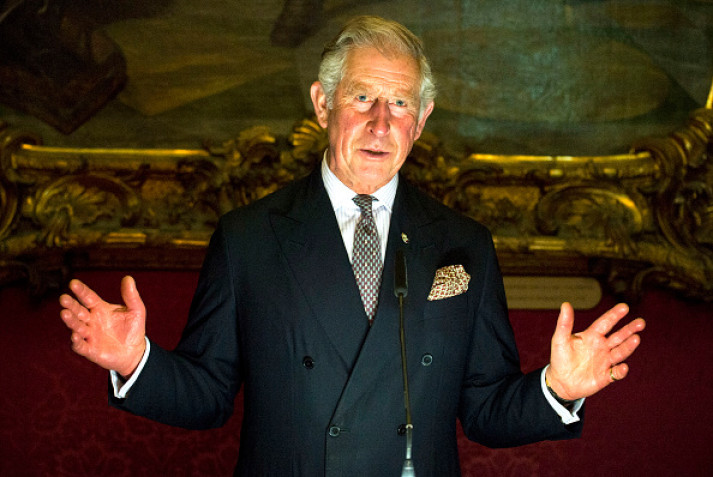 Prince Charles's planned interview for Channel 4 News fell through because of a stringent contract with a number of preconditions sought by Clarence House. Jon Snow was to have conducted the interview in Paris, ahead of the climate change talks.
"We do not sign pre-interview agreements, and interviewees appear on Channel 4 News on that basis. We would still be delighted to interview Prince Charles," a Channel 4 News spokesperson was quoted as saying by The Guardian.
According to The Independent, Charles could be interviewed provided media outlets signed a 15-page contract that would give Clarence House the right to oversee the editing process and even block the interview from airing. The report said several news channels may have signed the pre-interview contracts.
CNN, which conducted an interview with Charles earlier in the year, said it had "full editorial control" and questions were not prearranged. BBC, which has conducted many interviews of the prince, said: "We always maintain editorial control of the programmes we broadcast."
"The issuing of broadcast contracts is standard practice across the royal households. All broadcasters who enter into them are keen to ensure that they do not breach any of the relevant broadcast rules and go to great lengths to protect their independence in this regard," a Clarence House spokeswoman said. "The contracts are put in place to ensure factual accuracy and protect the broadcaster as well as the interview subject."
Anti-monarchy campaigners Republic and media experts have criticised the prince for making broadcasters sign a pre-interview contract.
"Prince Charles has effectively co-opted our national broadcasters, using them as extensions of his PR operation," Graham Smith, Republic's CEO, said. "These contracts raise serious questions about the editorial independence of our national broadcasters. Any broadcaster signing these contracts should hang their heads in shame. Prince Charles should be subjected to the same level of scrutiny and challenge as anyone else," he added.
"Taken as a whole, these terms are patently unreasonable. Any public figurehead paid for out of taxpayers money - let alone a future king - should be prepared to accept independent journalistic scrutiny," said Steven Barnett, professor of communications at the University of Westminster. "We should congratulate Channel Four News for standing up to a clear attempt by the royals to set their own news agenda, unchallenged."