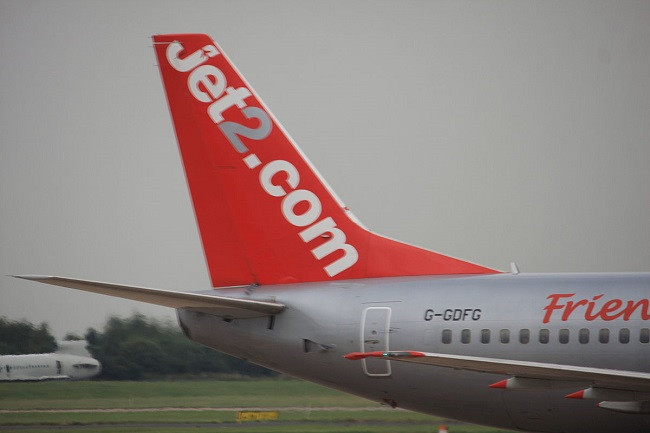 A plane returning from holiday island Ibiza was forced to make an emergency landing at East Midlands Airport after smoke filled the cabin.
"There were lots of fire engines and ambulances on the tarmac waiting for it to land," a witness told BBC Radio WM. "Greg said to Julie 'we are in trouble' and he said the smell of fire was just dreadful. It was chaos, everyone was running and screaming."
Some passengers reportedly climbed out on to the aircraft's wing once it had landed to escape the smell of smoke.
A spokesman from Jet2 said the incident was caused by a "minor electrical problem".
Passenger Malcolm Yates, from Lincolnshire, said the intercom failed and passengers were not notified about what was happening as a "strong electrical burning smell" came from the cabin.
"When we did come into land, it was quite erratic," he said. "We soon saw the fire engines lined up. The lights were all out. Then the doors didn't open. People started to panic.
"You could smell the burning, a strong electrical burning smell. That's when people started to panic, screaming 'get the kids off!'"
The airport was temporarily closed while remaining flights were diverted.
A Jet2 statement said: "Following a safe arrival last night at East Midlands Airport, flight LS644 from Ibiza had to be evacuated once on stand as a precautionary safety measure, due to a minor electrical problem which led to some smoke in the cabin.
"All passengers were looked after by our airport team. A full investigation is now under way."