Rescuers at the site of the plane crash that decimated Brazilian football team Chapecoense in Colombia have hailed a 10-year-old local boy who helped to rescue survivors of the tragedy, which killed 71 people. The boy was playing in the area just outside the town of La Ceja, 30km from Flight 2933's destination of Medellin, where the team were due to compete in the first leg of the Copa Sudamericana final.
"When we parked, a child came and told us where the wounded were located," rescue worker Sergio Marulanda told Sport.es. "A policeman told me, 'You're the first to arrive, put the child in the truck and go to collect the wounded.'" The boy even helped to pull survivor Alan Ruschel from the wreckage, The Mirror reported. Ruschel was one of the six survivors of the crash, which also claimed the lives of 20 journalists travelling with the team to report on the big match.
British investigators are travelling to the scene of the crash in an attempt to help ascertain what went wrong aboard Flight 2933. Pilot Miguel Murakami, who perished in the tragedy, had reported an electrical fault and is believed to have dumped fuel to prevent an explosion on impact.
Rescuers say if the plane had crashed 60 seconds later, it would have hit La Ceja. "If that plane crashes a minute later, the tragedy would have been greater," said one responder, reports marca.com. Rescuers said they were surprised to find local children playing at the scene, where bodies were scattered amid the wreckage.
It also emerged that four people missed the flight, one because he had forgotten his passport. The team was originally planning to charter a flight directly from Brazil to Colombia but was refused permission to do so because the airline - LaMia - was not Brazil- or Colombia-owned. The flight had to fly to Bolivia first, although it is unclear if this was a factor in the tragedy.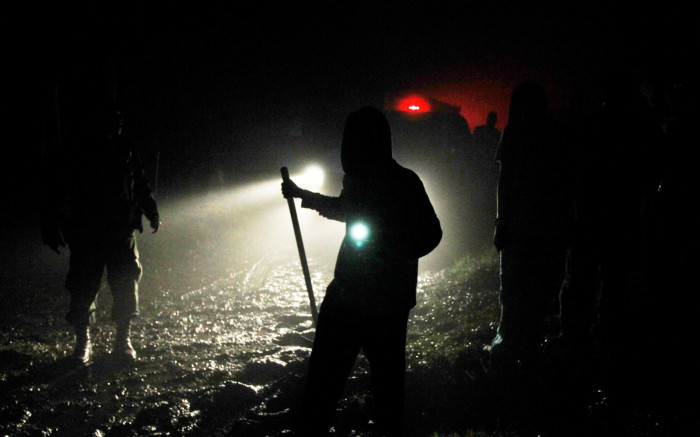 A recording, which is claimed to be the conversation between pilot Miguel Murakami and a control tower, has been published on social media. According to The Independent, the pilot said, "Mayday mayday ... help us get to the runway ... help, help!" Moments later, all communication was lost.