McDonald's in mourning: Inventor of Big Mac, Michael 'Jim' Delligatti, dies at 98
Two all-beef patties, special sauce, lettuce, cheese, pickles, onions – on a sesame seed bun...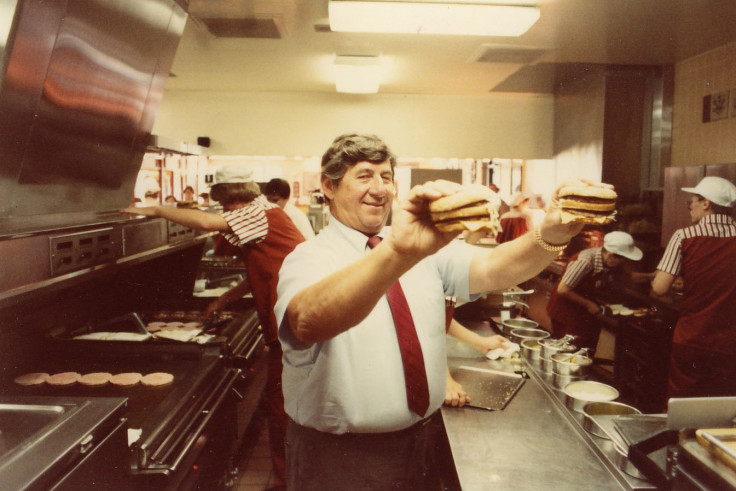 The inventor of the McDonald's iconic Big Mac has died at the age of 98.
Michael "Jim" Delligatti came up with the fast food chain's signature burger nearly 50 years ago.
He died surrounded by his family on Monday night (28 November) at his home in Pittsburgh, USA.
Delligatti became one of McDonald's first franchisees after opening a restaurant in Uniontown, about 40 miles south of Pittsburgh, in 1957.
He said he invented the Big Mac – which contains two beef patties, 'special sauce', lettuce, cheese, onions, and pickles on a sesame seed bun – after wanting to go against the "simple" burgers preferred by McDonald's bosses at the time. Delligatti believed American customers were seeking something bigger.
It sold so well he started selling it in the rest of his 47 stores, with the burger going national in 1968. The Big Mac is now served in more than 100 countries worldwide.
Delligatti, a graduate of Michigan State University, said he didn't get a big raise or a percentage of the profits for his invention.
"Everybody thinks I did. But no way. All I got was a plaque," he had told the Pittsburgh Post-Gazette in 2007.
McDonald's said in a statement: "Jim was a legendary franchisee within McDonald's system who made a lasting impression on our brand.
"We will remember Jim as an insightful franchisee, a knowledgeable businessman, and an honorable gentleman who left a legacy of four generations of family members running great restaurants in Pennsylvania and North Carolina."
An estimated 900 million Big Macs are sold around the world every year. One man, American Don Gorske, is in the Guinness Book of Records for eating 36,000 Big Macs during his lifetime.

© Copyright IBTimes 2023. All rights reserved.