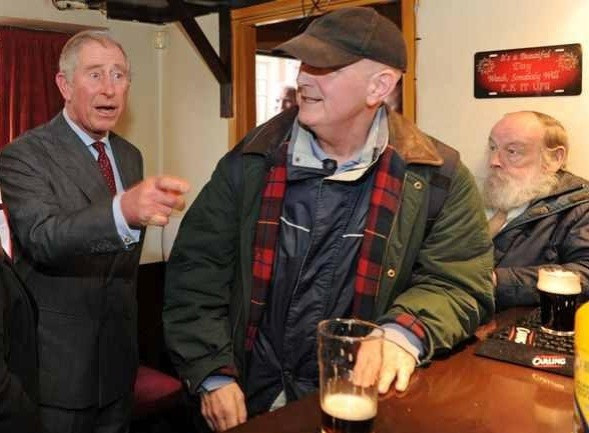 Prince Charles has been celebrating British pub culture with an impromptu half pint of Guinness in the Wellington Vaults in Toxteth, Liverpool.
The Prince of Wales had been visiting Merseyside and made a speech at the Jaguar Land Rover's production plant at Halewood on Merseyside, where he championed British industry and manufacturing.
He said: "As a country, we are rightly proud of our industrial heritage, but we should also celebrate our continued success as the standard bearer of quality manufacturing and engineering throughout the world.
"From car production to quality shoe-making, from precision engineering to traditional craft-skills, Britain is truly a global leader."
During his visit, he also went to the Florence Institute for Boys, known as the Florrie, a Grade II-listed building built in memory of the daughter of former Liverpool mayor and alderman Bernard Hall. He has been there before.
For 100 years, it was a boy's youth club, which served working and unemployed youths on the dockside area, but it fell into disrepair in the 1980s. A fire in 1999 destroyed the roof.
Prince Charles said: "I just wanted to say what an enormous pleasure it is to return to the Florrie again.
"It is, I think, six years since I was last here when I saw this empty sad shell, so you can imagine how thrilled I am to return today and see this building restored, thanks to the unbelievably dedicated work of you all.
"To make this building live again and to make it such an inspiration to the community is a remarkable achievement.
"Heritage-led regeneration can make a real difference and the fact that this building is still here and has been lovingly brought back to life is a huge tribute to you all."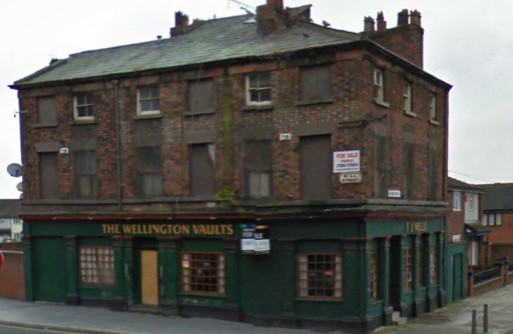 When leaving the Florrie, a crowd gathered at the Wellington pub opposite and shouted for the prince to join them for a drink. To their surprise, he did.
Barmaid Gaynor Jones, 46, told the Daily Mail: 'We were just watching Prince Charles coming out of the Florrie and some people outside shouted: 'Charlie, come over here for a pint'.
"He just started laughing and then walked over and came in. He asked me how I was and ordered half a Guinness. Everyone who was here was surprised and really made up."
Charles's visit to Jaguar marked 50 years of production at the plant and was the the first of four visits to manufacturing plants in the area.
He also went to Harrison Rods in Liverpool, which makes carbon-fibre fishing rods, Haydock near St Helens, which designs and makes bollards and road safety devices, and Northampton shoemakers Crocket and Jones.