As former Liberian president Charles Taylor considers his conviction for aiding and abetting war crimes, IBTimes UK looks back on his life.
Name: Charles Ghankay Taylor
Nationality: Liberian
Prosecuted by: Special Court for Sierra Leone
Charges: Eleven counts of war crimes, crimes against humanity, and other serious violations of international humanitarian law
Plea: Not guilty
Indicted: June 4, 2003
Trial Started: January 6, 2008
Defence Case Started: July 13, 2009
Prosecution Closing Argument: February 8, 2011
Defence Closing Argument: March 9, 2011
Judgment: April 26, 2012
Place of Trial: The Hague, The Netherlands
Timeline:
1989: Launches rebellion in Liberia
1991: Rebellion starts in Sierra Leone
1995: Peace deal signed
1997: Elected president
1999: Liberia's rebels start insurrection against Taylor
June 2003: Arrest warrant issued
August 2003: Steps down, goes into exile in Nigeria
March 2006: Arrested, sent to Sierra Leone
June 2007: Trial opens in The Hague
Charles Taylor Convicted of Sierra Leone War Crimes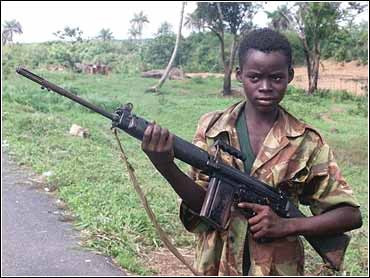 Taylor was one of seven children. His father, Nelson, worked as a teacher, sharecropper, lawyer, and judge.
Rebellious from an early age, Taylor was expelled from the private preparatory school he attended just outside Monrovia.
By 1972, the 24-year-old had turned his attention to the US where he went to university and joined the Union of Liberian Associations (ULA).
His role as a chairman of the organisation was the catalyst of his political career. In 1979 he organised a demonstration against Liberia's government policies during President William Tolbert's visit.
The young man was arrested but had attracted the eye of Tolbert who invited him to come back to Liberia, which Taylor did in 1980.
In April Tolbert was murdered by a military coup led by army sergeant Samuel K Doe.
Taylor earned a position in Doe's government but was ousted in 1983 after being accused of embezzlement. In October of the same year he fled to the US and returned in 1989.
While his exact whereabouts then remains unclear it is believed that during his years in exile Taylor received military training from former Libyan leader Muammar Gaddafi.
Coup in Liberia
Taylor returned as the head a guerrilla force of 100 to 500 called the National Patriotic Front of Liberia [NPFL].
Taylor said his main goal was to topple the government, reportedly declaring: "The best Doe is a dead Doe."
NPFL forces entered Monrovia in July 1990 but its forces split into two camps: those led by Taylor, and the other by Prince Johnson. By September the NPFL had declared victory over Doe's regime but the two splinter groups wage a violent war against each other, which spiralled into a violent civil war that only ended in 1995.
Taylor was eventually elected president of Liberia in July 1997. He garnered 75.3 per cent of the vote, mostly because people feared violence would return if he lost.
Sierra Leone
During his time in office, Taylor continued to battle insurgents who opposed his rule. He is also accused of backing, selling arms and other supplies to rebels in neighbouring Sierra Leone, including the Revolutionary United Front (RUF).
The rebel group fought in Sierra Leone from the end of November 1996 until 18 January 2002, when the Sierra Leone civil war was officially brought to an end.
Taylor reportedly traded the weapons for diamonds. The rebels Taylor purportedly aided led a brutal war against the government, conducting brutal sweeps through civilian areas, chopping off the arms, legs and noses of thousands of suspected government supporters, including women and children
After rebel forces entered Monrovia in 2003 Taylor left office and was granted political asylum in Nigeria. He was in Accra, Ghana, attending peace talks when the news of his indictment came through.
In March 2006, Taylor was transferred to the custody of the Special Court for Sierra Leone for trial.
Charles Taylor, Liberia, Sierra Leone: 'Blood Diamond' Conflict in Pictures [WARNING: GRAPHIC IMAGES]