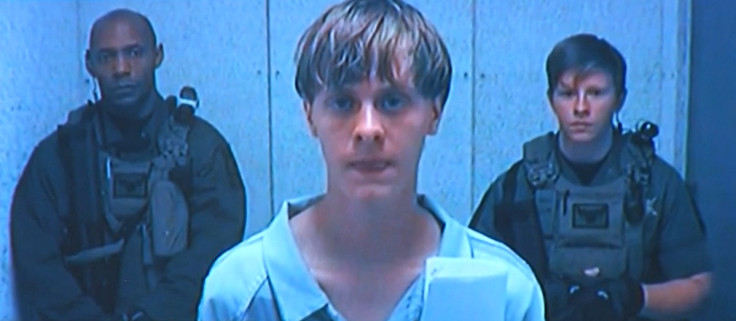 The stepmother of the man suspected of murdering nine people in a racially motivated attack on a US church has said he was influenced by "internet evil".
Dylann Roof, 21, was charged with nine counts of murder following the brutal attack on Emanuel African Methodist Episcopal Church on Wednesday 17 June.
In an interview with NBC News, Paige Mann said Roof became radicalised after locking himself in his room and spending hours looking at "bad stuff" online.
Paige, who was married to Dylann's father, Franklin, for 10 years until an acrimonious 2008 divorce, told NBC that Dylann was a "sweet kid" who had become a "painfully shy" recluse over the last few years.
"He was locked up in his room looking at bad stuff on his computer. Something on the computer drew him in – this is internet evil," she said from her home in Chapin, South Carolina on Saturday.
Mann said her former stepson was "very smart – too smart," adding that he was "bored in advanced classes" in school and was a germophobe for a while.
"He would fixate on things. His dad tried to help him. His mother tried to help him. We all really tried to help him," Mann, 41, told NBC.
On 20 June the Mail Online reported that Franklin Bennett Roof, who bought his son the gun allegedly used in the massacre, was a violent man who subjected ex-wife Paige to a "pattern of control and mental manipulation" that culminated with a physical assault.
The same day, a document believed to be Roof's manifesto surfaced online.
In the 2,500-word document, titled The Last Rhodesian, Roof describes his racist views and includes pictures of himself holding a gun and wearing a jacket with flags of Rhodesia and Apartheid-era South Africa.
On 19 June, the Roof family released a statement expressing "shock, grief, and disbelief" after Dylann was arrested.
Roof's uncle, Carson Cowles, told the Washington Post that his mother "never raised him to be like this. The whole world is going to be looking at his family who raised this monster."
"I'd be the executioner myself if they would allow it," he told the newspaper.