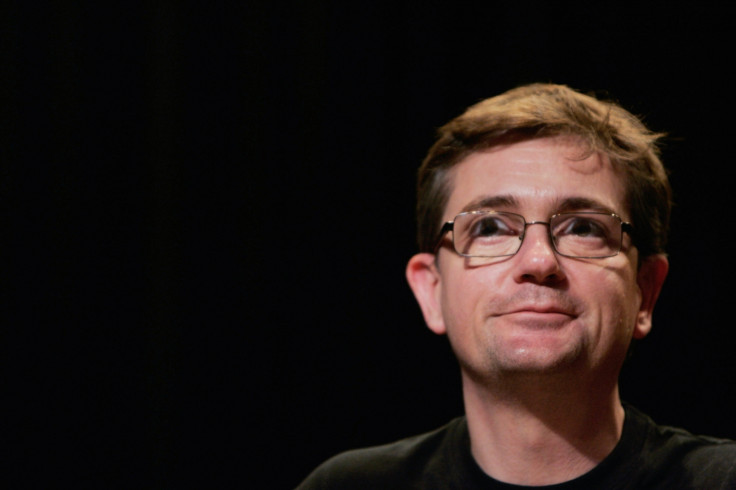 In a posthumously published book by Stéphane Charbonnier, the murdered Charlie Hebdo magazine editor defends the controversial newspaper and his decision to publish cartoons of the Prophet Mohammed.
Charbonnier was one of 11 members of staff at the magazine slain when Islamist gunmen Cherif and Said Kouachi attacked the Paris offices of the magazine in January.
In the book, Open Letter to the Fraudsters of Islamophobia Who Play Into Racists' Hands, Charbonnier claims that the cartoons "do not target all Muslims" and argues that all religions should be open to ridicule in Republican France.
Charbonnier became editor of Charlie Hebdo in 2009.
In the extracts published in French magazine L'Obs, Charbonnier discusses the fallout of the 2011 edition 'guest edited' by Mohammed, which led to the publication being firebombed, and the 2012 decision to publish cartoons of the Prophet Mohammed naked and in sexual poses, which led to staff receiving death threats.
A prefatory poem outlines the polemic's targets, as those who "think it's written in the Quran that drawing the Prophet Muhammad is forbidden... think caricaturing a jihadist in a ridiculous position insults Islam... think a drawing is more dangerous than an American drone."
He argues that immigrants in France will come under attack from racists, irrespective of their religion, thus it is wrong to lay the blame for Islamophobia at the door of satirists.
"If tomorrow all the Muslims of France convert to Catholicism or abandon all religion, that would change nothing to racist discourse: These foreigners or French citizens of foreign descent will still be singled out as responsible for all problems," Charbonnier wrote.
He added that "being afraid of Islam is most likely stupid, absurd and many other things, but it isn't a crime".
He savages the "disgusting white, left-wing bourgeois paternalism" of the elites who claim to speak on behalf of Islam.
"By virtue of what twisted theory is humour less compatible with Islam than it is with any other religion?" he wrote.
"Saying Islam is not compatible with humour is as absurd as claiming Islam is not compatible with democracy or secularism."
Charbonnier claims in the book that he does not take issue with religious texts themselves, but with the more narrow-minded of their devotees.
"The problem is neither the Quran nor the Bible, sleep-inducing, incoherent and badly written novels," Charbonnier wrote. The problem, he said, is the faithful who read the holy books "like instructions for assembling Ikea shelves".