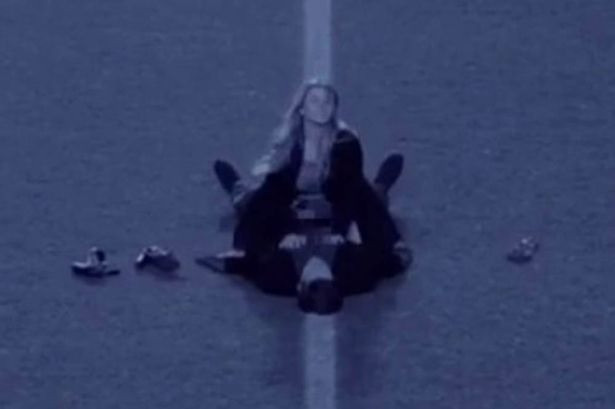 Charlton Athletic have been ordered to remove an advert featuring a couple breaking in to the Championship side's The Valley stadium to have sex.
The video advertised the club's pitch for rental and featured CCTV footage of a man and a woman entering the empty stadium late at night and running on to the pitch.
The couple then start to have sex in the centre circle and, after a few seconds, the stadium floodlights suddenly turn on.
The woman, whose chest was pixelised, sits up and quickly draws her jacket around her. The camera draws back to show the stands, which show the stadium name "The Valley", and a voice-over then states "Fancy scoring at The Valley in May? Contact the sales team now to book the pitch for your team".
However, the Advertising Standards Authority concluded the ad was an own goal as it was inappropriate for children.
The Addicks claimed the advert was targeted at an older audience, but the advertising watchdog showed it the red card as it was available on the club's YouTube channel, where youngsters could watch match highlights.
"We noted that the majority of videos appearing on the channel comprised match footage and interviews with players and fans [including children], and considered that the channel was likely to attract children who were fans of the club," the ASA ruling said.
"Because the ad had appeared in a place where children might see it we concluded that the ad had been irresponsibly targeted."
The ad must not appear again in its current form on the Charlton Athletic Football Club YouTube channel or other untargeted media.