Mobile phone network Giffgaff has been ordered to remove a "seriously offensive" advert that features a middle-aged couple caught having sex in a laundry room by their son.
The advert, which appeared on Twitter, sees the son returning home from a run only to be greeted by the sight of his parents having sex.
Giffgaff said the advert was supposed to show how some of the operators' customers "may not feel like the boss while living at home with their parents", the company said.
But after receiving a complaint, the Advertising Standards Authority (ASA) launched an investigation that deemed the advert "of a strongly sexual nature" featuring "strongly sexual content".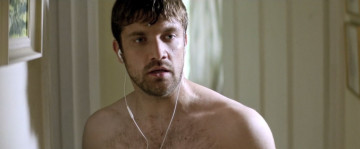 Giffgaff defended itself by saying that according to YouTube statistics, the advert had been viewed 37,530 times and, that the fact that only one complaint had been received, indicated that any offence caused was not widespread or serious.
It also stated a warning that appeared on the screen -- "Warning: You cannot unsee this" --gave notice to viewers the content might not be to everyone's taste.
The ASA, however, judged that while the advert did not feature any nudity it had pushed the boundaries.
Giffgaff was told to not publish the advert again in its current form.