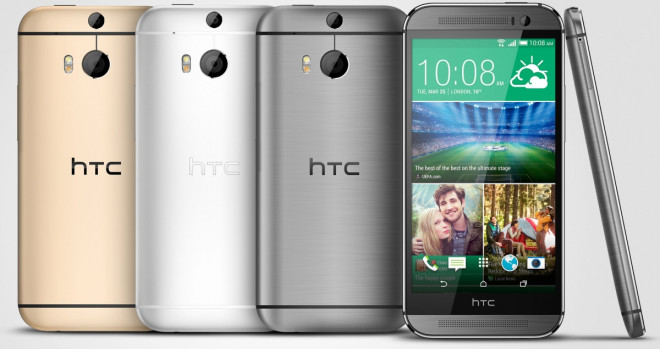 If a new report is to believed, a plastic-bodied version of the HTC One M8 is expected to be released sometime next month.
Fans and critics have had nothing but praises for HTC One's all-aluminium build. However, its high quality form factor comes at a price, leaving the phone with a hefty price tag.
In the US, it retails at about $850 USD, making it one of the most expensive handsets in the market.
It looks like HTC is now planning to roll out a cheaper variant of the device, made out of plastic, to attract potential buyers.
According to Chinese site TMTPost, this purported HTC One M8 plastic variant will hit the stores with a price tag of about $482 USD.
The plastic variant is expected to use the same specifications that are seen on the original HTC One M8. Those interested in the phone can expect the same 2.3GHz Snapdragon processor along with 2GB of RAM, a full-HD, 1080x1920p display, and much more.
Glamour Red HTC One M8 Expected Soon
In other news, a tweet from reputed leakster evleaks indicates that the HTC One (M8) will have a new Glamour Red version available on Verizon in the US.
This will be the fourth colour variant in addition to the current ones, which are gunmetal grey, glacial silver and amber gold.
Even though the colour red might appear to be a little too eccentric for a phone that is as sober as the HTC One M8, we are not surprised since HTC made the previous One (2013 edition) smartphone available in electric blue. Read more about that here.
HTC has not responded to either of these rumours yet, so they should be taken with a grain of salt.