Check out Ian Somerhalder's throwback photo with Paul Wesley recalling early Vampire Diaries days
Vampire Diaries series finale, which showed Stefan sacrifice his life for Damon, was aired on 10 March.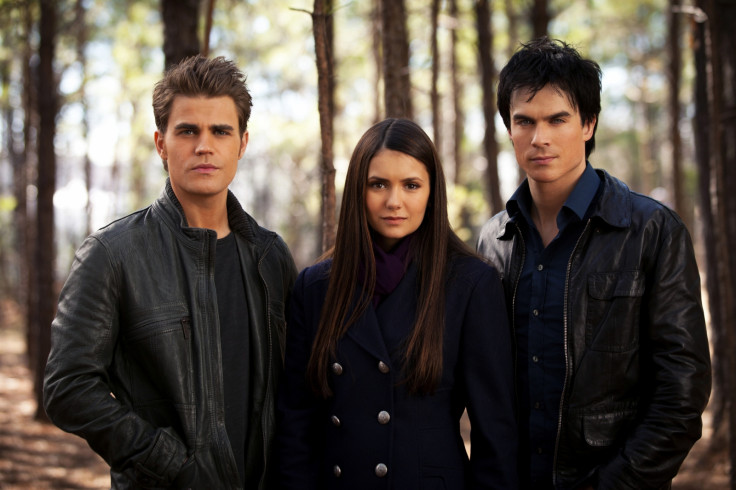 After a successful eight-season run, Vampire Diaries aired its last chapter on 10 March with an emotional finale episode that served a fitting goodbye to the hit series. Fans were reduced to tears and it now seems even the Salvatore boys can't get over the bittersweet feeling of the bidding farewell to the series.
Remembering the old days and memories on sets of Vampire Diaries, actor Ian Somerhalder recently shared a throwback picture with his co-star Paul Wesley on Instagram.
"The Salvatore boys on a British Airways flight on my birthday Dec, 8th 2009 from LA to London..." the 38-year-old actor captioned the old picture. Reminiscing "the beginning" Somerhalder continued, "Love this guy, we've been through it together." @paulvedere here's to drinking copious amounts of French wine at 35,000 ft and trying to envision what our futures would become."
Not the one to shy away from flaunting bromance, the CW star added, "Love you man xo Ian".
Fans have rooted on the love triangle between Elena and the vampire brothers since 2009. Not just the viewers, but the entire cast and crew have been posting frequent photos and memories from their time together on the show.
Earlier, Wesley honoured his eight season-long friendship with Somerhalder and shared a picture of the two, calling an official wrap. "One last pic of the brothers in front of the Camaro," read his caption.
For the uninitiated, the CW show's last episode was all about love and sacrifice as Wesley's character Stefan gave up his life to save his elder brother Damon from their adversary – Kartherine (Nina Dobrev).
While seeing the on-screen brothers was an absolute treat for the eyes, what pleasantly surprised fans was the return of Dobrev on the show. The actress, who played Elena, had struck a chord with the viewers not just for her performance, but also her past romance with co-star Somerhalder.
Unfortunately, with the end of their relationship, Dobrev drifted away from the show. She surprised fans with one last appearance in the final season.
Check out the amicable exes' adorable photo together:
© Copyright IBTimes 2023. All rights reserved.