If 2017 promises to be a tough year with tighter family budgets, we didn't want to think about it over Christmas dinner.
Shoppers spent £480m more in the run up to the festive season compared to the year before, according to respected data firm Kantar Worldpanel. This 1.8% rise in spending was the biggest growth in three years.
The typical household spent £365 in December – £52 more than the average month.
But which supermarkets got the biggest share of our wallets, as retail bigwigs like to say. Or to put it more simply – which grocers were paying attention in class.
Top Marks
Morrisons
Morrisons posted its strongest Christmas sales for seven years, as the supermarket's recovery gains traction under boss David Potts.
Like-for-like sales for the nine weeks to 1 January rose 2.9%, with fresh food, beers, wines and spirits, and its Nutmeg clothing all performing well.
Morrisons has cut staff, sold its M convenience stores and concentrated on its basic operations under Potts, who took over from former head Dalton Phillips in February 2015.
Potts said the grocer's festive results showed it has "found its form".
Tesco
Robust trading at Tesco's helped the supermarket notch up its eighth consecutive quarter of growth, and saw it report its first market share gains in five years.
The UK's biggest grocer said group like-for-like sales lifted 1.5% in the 13 weeks to 26 November year-on-year, buoyed by a strong performance among its fresh food ranges.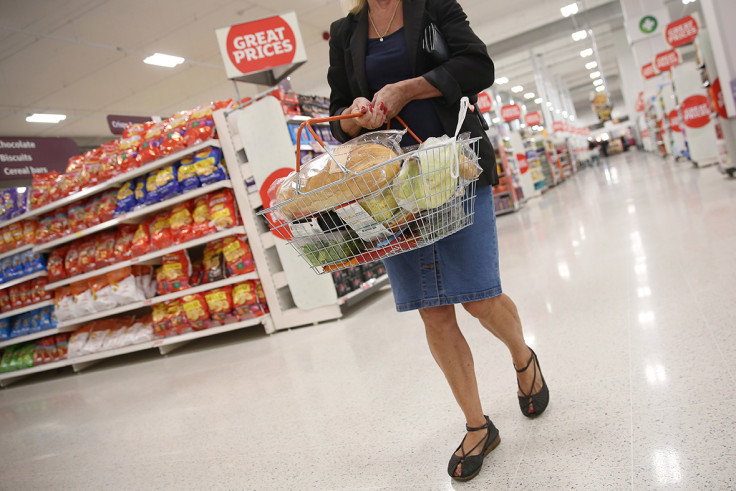 Tesco said the improvement was driven by better customer service and product ranges, which saw party food sales jump 24% year-on-year and premium wine up 20%.
Chief executive Dave Lewis, has also been overhauling the business since he took over from former boss Philip Clarke in 2014. He aims to slash costs by £1.5bn over the next three years to help boost margins and return the group to bottom-line profit growth.
Good progress
Marks & Spencer's
Marks & Spencer's Christmas trading beat City forecasts led by a strong performance from its under-pressure clothing department.
Same store sales at its fashion and homeware department lifted 2.3% in the 13 weeks to the end of December, well above expectations of a 0.5% rise. Although, the firm added trading was boosted by the addition of five extra shopping days this year.
It added group like-for-like sales rose 1.3%, while food sales, which has been the strongest performing part of the business for years, grew by 0.6%.
Analysts at Shore Capital said the food business has shown some "decent growth" with the retailer opening a number of new food halls last year.
In November Steve Rowe, who replaced former boss Marc Bolland in April, announced the retailer would close 30 UK clothing and homeware shops and convert dozens more into food stores. His turnaround plans will also see the group open 200 new Simply Food stores.
Sainsbury's
Supermarket Sainsbury's posted a record Christmas week racking up sales of more than £1bn ($1.2bn, €1.15bn).
The supermarket giant said key same-store sales across the group only edged up 0.1% in the period. It added total sales at Sainsbury's rose 0.8%, while total sales at Argos, which it bought last year, lifted 4.1%. Analysts were impressed at the spurt of growth it was able to wring out of Argos so soon after taking control of the chain.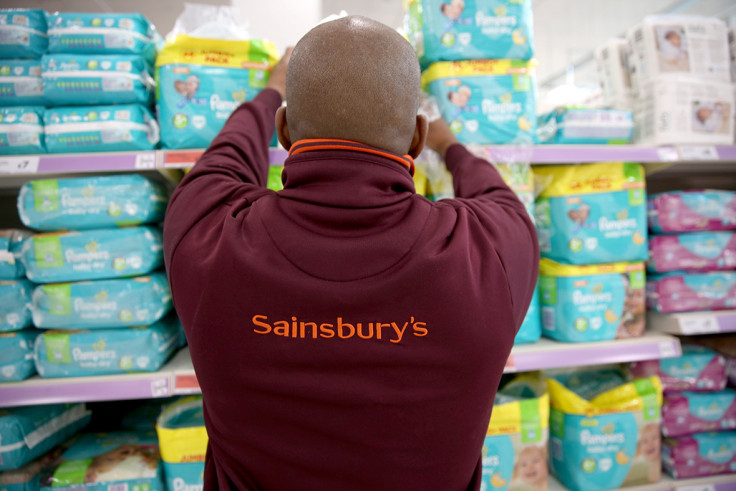 Aldi
Discount supermarket Aldi said strong sales of Prosecco and roast joints helped it post its strongest Christmas sales.
The German-owned chain total revenues for December lifted 15% compared to a year ago, lifted by sales of over two million bottles of the Italian sparkling wine, a rate of almost 69,000 bottles per day.
But Aldi don't report their figures in quite the same way – they do not give like-for-like sales, which strip out the effect of new store openings which are a better comparison.
Aldi has a big store opening programme, while most of the rest of the market are scaling back expansion. It plans to open 70 outlets this year, notching up its 700<sup>th store in February.
Lidl
Budget supermarket Lidl notched up record sales over the Christmas period after a surge in lobster sales. The German chain said sales increased 10% over December, its best festive sales performance.
Trade was driven by strong performances of Serrano ham, silver-topped Christmas puddings and the sale of 200,000 lobsters.
Like Aldi it also does not disclose more informative like-for-like sales data. The business plans to open up to 50 stores next year.
Discounters Aldi and Lidl shook up the industry over the last seven years, forcing major players to cut prices. But Shore capital analysts said big players have responded and discounters have seen "an overall slowdown in total sales growth and flat to falling like-for like sales for much of the last 12 to 15 months."
Must try harder
Department chain John Lewis, which owns Waitrose said, said like for like sales at the upmarket grocer rose 2.7%, in the six weeks to the end of December compared to a year ago. Gross sales hit £914.9m, up by 4.8% in the period.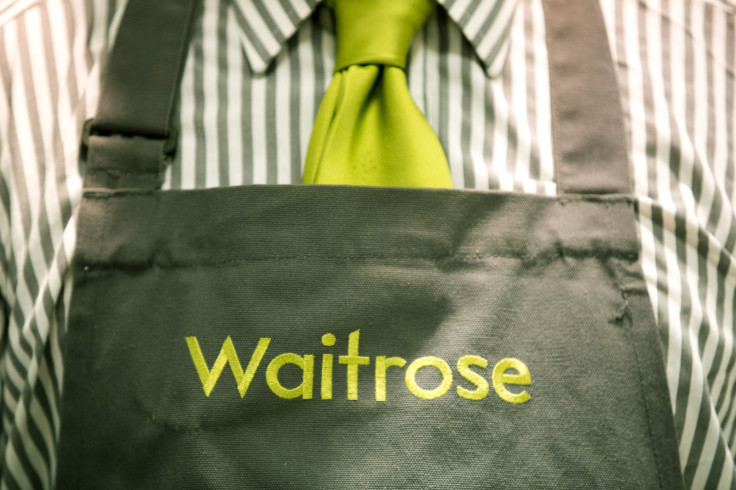 Overall the worker-owned partnership said total sales lifted 4.9% to £1.9bn, but management added it expects its annual staff bonus will be "significantly lower than last year".
The group expects to report higher profits at its annual results in March, but said its trading profit is "under pressure", which would lead to a cut in staff bonuses for the fourth year in a row.
John Lewis' trading profit, is a measure of profit before bonuses, tax and exceptionals and pension costs are accounted for.
The bonus pool was reduced from £156.2m to £145m last March, which worked out at an average payment of £1,585 for each of its 91,500 staff.
The 2017 term
This could be a hard slog for households and retailers alike.
The Bank of England expects inflation to hit 2.7% next year, up from the current rate of 1.2%. Wages are not expected to keep pace, squeezing family budgets.
Supermarket price wars have seen food prices fall for the last three years, but analysts forecast grocery prices will rise by as much as 2% this year, with multinational producers passing on increases to retailers.
Next and other retailers such as John Lewis and Sainsbury's have warned about the uncertain impact of a weaker pound, which has fallen some 18% against the dollar and around 12% against the euro since June's Brexit vote.
Perhaps we were right to have had a big Christmas dinner after all.