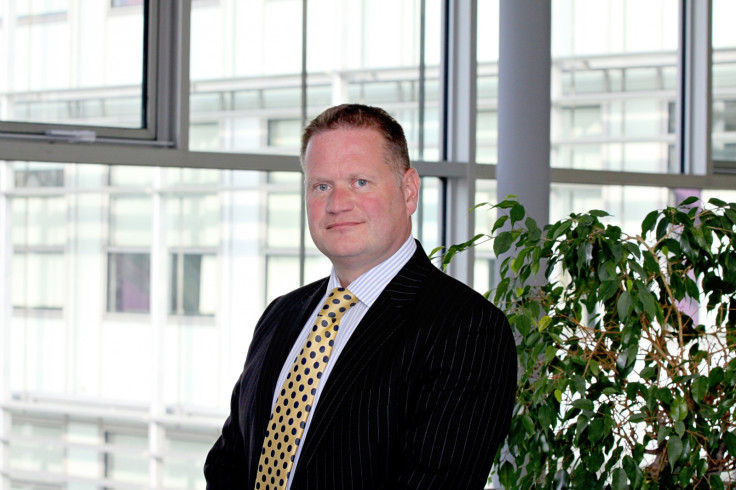 The Open University's Steve Hill is studying his third degree at the institution, which clearly qualifies him as a walking advert for what he calls Europe's largest college.
The OU's external engagement director is part way through a politics philosophy and economics degree, which he mixes with his day job of liaising with businesses and managing efforts for overseas expansion.
The married father-of-two first studied for a graduate degree and then a masters in banking and finance, having joined NatWest as a teenager, which led to his 25-year City career.
Hill says: "My business career might not have started without the OU. I have spent more than 20 years studying its courses. It has a special way of taking people who have been left on the scrap and giving them a second chance."
The 47-year-old joined the OU six years ago at a crucial time for the institution, which has taught more than 1.9 million students since it was formed in 1969, with a remit to provide degree-level education to people denied the opportunity to attend traditional universities.
Higher education institutions were allowed by government to raise their tuition fees to £9,000 in 2011, shifting more of the cost of a degree to the student from the taxpayer.
While this benefitted many universities, it was a body blow for the OU.
Hill says: "Many of the OU's students were over 40 and did its courses as almost as a hobby at a cost of £800 a year. But the changes in 2011 meant that year-long modules now cost just under £2,800. That is the difference between a hobby and a family holiday."
Falling college numbers
As a result student numbers slumped to 174,000 last year from more than 250,000 in 2011.
Income at the college fell to £404m in 2014 from £471m in 2011, and only started to recover last year hitting £422m in 2015.
This is where Hill comes in. He was recruited to expand business sponsorships with major companies in the UK and abroad.
The Open University now has contractual relationships with 86 FTSE 100 companies, and in total over 2,400 firms have sponsored students on OU courses.
"Part of my job is to listen to firms to hear what qualifications they need from their staff," says Hill.
"Then I come back to the university and convince them we should make some changes to the curriculum. A businessman talking to academics about courses usually leads to lively discussions."
International role
The Open University has students registered from 142 countries, and Hill and his team of 250, is also charged with selling the college around the world.
The OU has helped the Arab Open University – which is not linked despite their similar names – set up its online learning network educating more than 40,000 students.
The body has also licensed modules to the enormous Open University in Shanghai – again no relation – for more than 800,000 students. Hill's units account for around 10% of the body's revenues.
The OU offers some 250 different qualifications and a proud Hill says: "Everytime we create a module of learning, we create a Rolls-Royce."
Hill first came across the OU at 19, three years after he joined NatWest as a banking assistant in the City.
Sixteen in the City
His father and brother were already bankers, and at 16 he opted to join the family business rather than take A levels.
He says: "I passed the interviews, and the bank assured me if I progressed, they would sponsor any further education I needed."
Three years later he was ready knocking on the door of becoming a manager, and so began a degree at the OU.
He worked for 14 years at the bank in a variety of international sales roles. Hill then spent just over a decade in senior sales roles at Thomson Reuters funds data service, Lipper.
But after a working life in the City Hill began to look around for a job where he could "put something back". When the call came from the OU he was ready to make the change.
"The OU has given me a lot of opportunities. I could have worked another five years in the City and then retired. But in this job, the team and I make new plans everyday."