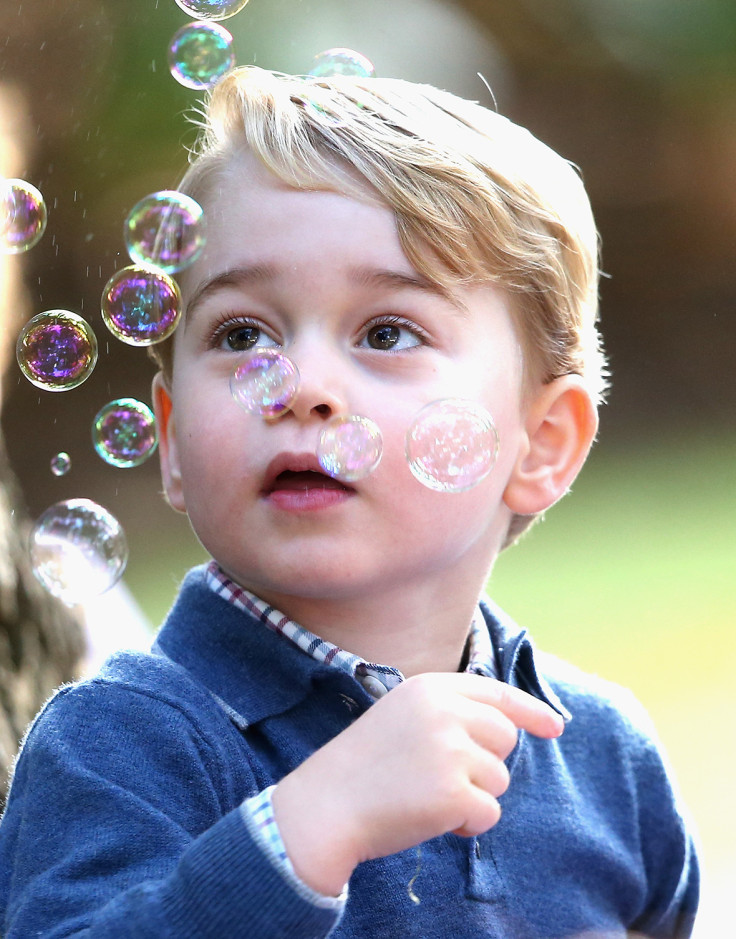 It seems like everyone's favourite little royal is getting impatient. Prince William has revealed his three-year-old son Prince George is very excited about Christmas and has been opening his gifts early.
The Duke of Cambridge told Kiss FM presenter AJ King that his eldest son "definitely" knows what the upcoming holiday is about. According to The Telegraph, King provided the entertainment for the Christmas party for the mental health charity The Mix, which helps individuals between the ages of 13 and 25 through challenges they may be facing.
"The Duke said they were all really excited about Christmas and that George is already opening his presents. He thought it was quite funny. That's kids for you, even the ones that are princes!" said King.
King added: "I said Christmas would be a bit different for his children this year and he said they would be having a family Christmas together."
The Duke and his family will not be spending Christmas with the royal family at Sandringham, as is tradition, but instead will be with the Duchess of Cambridge's family in Bucklebury, Berkshire.
According to Hello Magazine, The Mix Christmas party was the last official engagement of the year for the Duke and Duchess of Cambridge and Prince Harry. The Duke also made time to talk to King about his turntables and asked to hear a song by electronic duo Groove Armada.
"He also chatted a lot about boxing and rugby because he was at the Sports Personality of the Year awards last night. He has got a lot of admiration for Nicola Adams. She's a lovely lady and a beast in the ring!" King revealed.
While Prince George is off sneaking gifts from under the Christmas tree, baby sister Princess Charlotte is set to receive a heartfelt gift from her bodyguards, The Sunday Express reported last week.
The bodyguards keeping the young princess safe will reportedly give her a personalised "day you were born" print with a detailed list of information about her 2 May 2015 birth date.