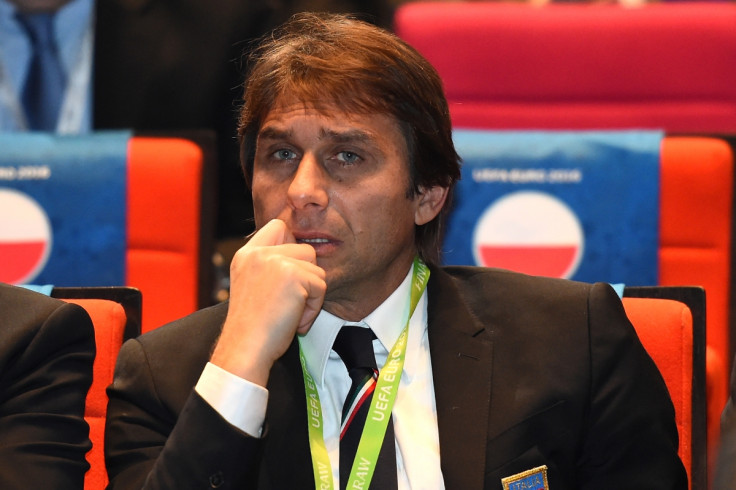 Antonio Conte's appointment at Chelsea will be official as soon as next week, according to La Gazzetta dello Sport. The former Juventus head coach and current Italy boss is in the process of completing the "final steps" of talks with the Premier League side, concerning who is to join him as part of his backroom team at Stamford Bridge.
Gazzetta suggests Conte will be joined by his brother Gianluca, a scout, with Angelo Alessio to be named his assistant manager and Paolo Bertelli to join as a trainer.
Conte, who will become the 12th managerial appointment of the Roman Abramovich era, would begin his duties at Stamford Bridge following Italy's Euro 2016 campaign in France.
While the Italian appears set to be given free reign over who selects to join him in the dugout, he will not be given the same licence with the playing squad. The Daily Telegraph claims the club are not looking to a mass clear-out of players who have underperformed this season, and are instead hoping Eden Hazard, Nemanja Matic and Oscar take the opportunity to prove their poor form this term is just a blip.
While Chelsea are looking to move on from the Mourinho era, the club's former striker Tony Cascarino believes Conte will provide some of the same qualities the Portuguese coach brought to the role.
"He's a disciplinarian," he told Sky Sports. "There's the story where he challenged Buffon because he was a minute late for a game when he was Juve boss.
"He sets standards, he's very Mourinho-like, he expects everyone to be on board and total professionalism. I think that's what Chelsea are looking for and he will give them that, but there's also a side to him like Mourinho that he can communicate with players and get the best out of them and lift their levels.
"As a coach he's very flexible – he has played with three at the back, he has played with a back four. He's a manager of the modern game, part of a new breed coming through that are prepared to be flexible with their team."