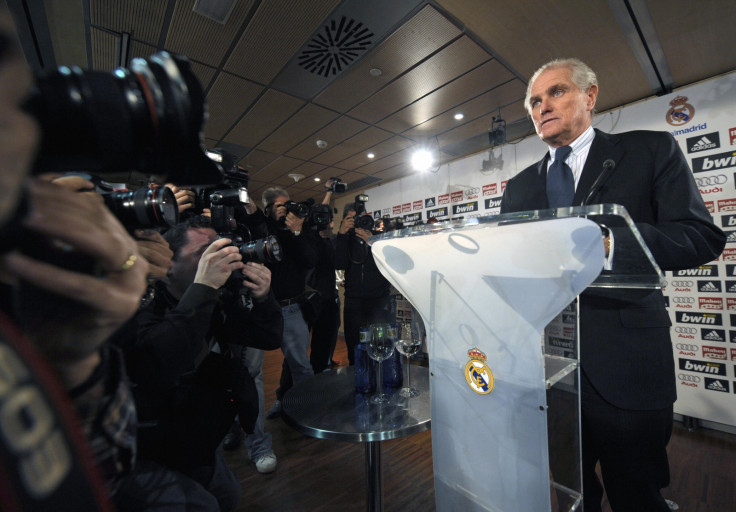 Former Real Madrid president Ramon Calderon has told IBTimes UK that Chelsea boss Jose Mourinho will be remembered as "the manager with the worst CV ever in the history" of the La Liga giants.
The Portuguese boss joined Los Blancos in 2010 aiming to win his third Champions League, having previously lifted the European trophy with both Porto and Inter Milan.
However, he failed to even reach a final of the elite competition in three attempts, with only victories in the Copa del Rey in 2011 and La Liga in 2012 to show for his work, before a final season in charge without any silverware.
Calderon, who was president when the club won two La Liga titles, has hit back at Mourinho, claiming his appointment was the worst decision made by his successor Florentino Perez.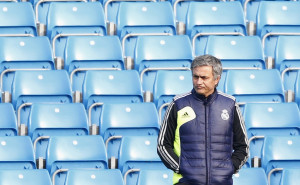 Calderon took charge of Real Madrid following the Galacticos era under Perez and rebuilt the team with a number of major stars, including Arjen Robben, Wesley Sneijder, Marcelo, Pepe and Gonzalo Higuain, but was forced to resign due to a number of controversies.
"Florentino Perez has had lights and shadows during his spells. [During the Galacticos era] it was wrong to consider that this was Hollywood instead of a football team. Then he has spent around €1bn and the results in terms of titles got it have not that good," Calderon said during an interview with IBTimes UK.
"But his biggest mistake during his two spells as Real Madrid president was his staunch support to Mourinho during a time that was embarrassing for the club. Mourinho complained and criticised everything when he lost.
"The president supported him even when he poked [former Barcelona manager Tito Vilanova] in the eye [during a touchline altercation during the Spanish Supercopa] by backing him. During some games, there was a big banner at the Santiago Bernabeu saying: 'Mou, your finger points the way.'
"It was an outrage and Mourinho eventually finished his tenure at Real Madrid as the manager with the worst CV ever in the history of the club after three years on charge."
The truth, though, is that while the current Chelsea boss ended his spell at Real Madrid on a sour note with some iconic players and the Spanish media, there are also a number of Real Madrid supporters who miss him.
Asked about that, Calderon said: "The traditional Real Madrid supporters saw that he did not fit in the philosophy of the club but it is true that many young people understood that he said the things that others don't dared to say.
"He had that cockiness of someone who believes he is superior to the other and he has that arrogance that for some supporters fits in the history of Real Madrid. But I think it was not like that but the opposite. Real Madrid have always been characterised by a different behaviour, the club anthem says that 'when Real Madrid lose they shake hands'."