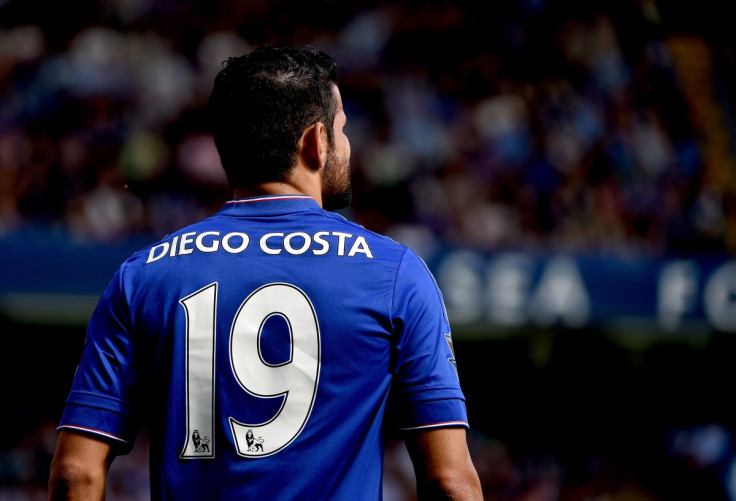 Is Diego Costa a new one-hit-wonder? Is he now a pale imitation of the striker who lit up the Premier League and La Liga in his last two seasons? The controversial Chelsea striker has been under constant scrutiny since the season started. The 27-year-old is facing a personal crisis having scored just one goal during the Blues' disappointing start to their campaign. Besides this, Costa was banned for three matches for raising his hands to the face of Arsenal's defender Laurent Koscielny and now, Spanish reports argue he should leave the national team as his performances since his debut in 2014 have been extremely poor.
Here in Spain, it is difficult to find a single journalist who supports him while Vicente Del Bosque is starting to consider other alternatives in attack such as Juventus' Álvaro Morata or Valencia's striker Paco Alcácer, who scored in Spain's last triumph, a 4-0 win over Luxembourg.
Costa was sincere when he admitted last week that his gloomy start has to do with unprofessional behaviour. "I got injured at the end of the season and then I went on holiday, maybe I got out of my diet and when I came back I was not the way I was supposed to be, I was a little bit overweight and that affected my game. You can be selfish and blame it on José Mourinho but I am not going to do that. I am responsible and so are the rest of the players."
However, the failed Costa experiment in Spain's national team has nothing to do with being overweight. He sings out of tune despite being surrounded by a superb orchestra and the figures do not lie: Since he made his debut for La Roja in 2014 just before the World Cup in Brazil, Costa has played nine games, scoring a single goal. He has not been able to provide a single assist and he has not been able to find cohesion with some of the most skilful midfielders in Europe such as Santi Cazorla, David Silva, Juan Mata, Andrés Iniesta or Pedro Rodríguez. The tiki taka style of touch football which led Spain to the 2008 and 2012 European Championships and 2010's World Cup has nothing to do with Costa, who suffers in this context like Bruce Willis would starring in a Disney movie.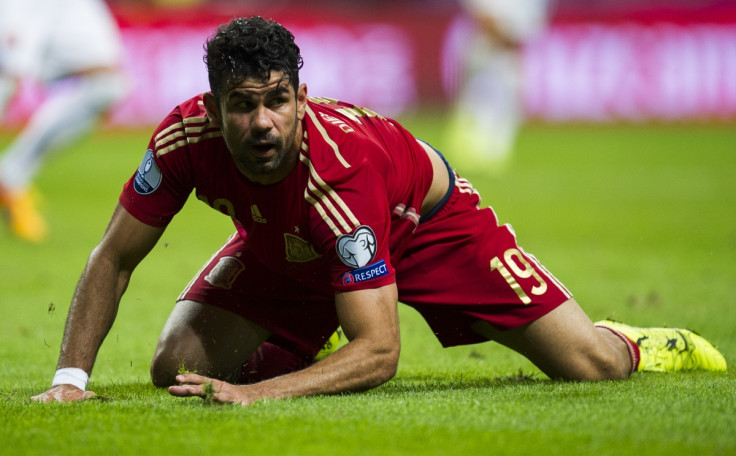 Some might say that it is just a matter of time before Costa addresses this. That he is just facing a bad spell but there is something that must be underlined. Costa has just shone in just two of his ten seasons as a professional footballer, figures that question his reliability at the top level. During his first 112 matches of his career, he scored 29 goals. Not exactly what you expect from a top European forward, particularly when you consider that many of them were scored in Spain and Portugal's second divisions. The first season where he scored more than 10 goals was the 2013/14 campaign, during an out-of-this world season under Diego Simeone at Atlético de Madrid where he struck 27 in 35 games. Costa played a major role in that La Liga-winning side and José Mourinho met the player's release clause of €40m the following summer. He did not disappoint during his first 12 months at Stamford Bridge, scoring 20 goals in 26 matches, but his constant injuries and the fact that his figures dropped after the first half of the season did not help to dispel some doubts.
Costa has never been a truly technically gifted player. He is not great at dribbling and he bases all his football on his physical prowess. He is strong, he understands football as a war and due to his forcefulness and tenacity he is able to generate scoring chances from nowhere. Again, his last two seasons were stunning but can he do it five years in a row? Can he perform at 100% for that long? And therein lies the dilemma because when it comes to the subject of technically-blessed players, they often find a way to succeed even when they are struggling with injuries or lack of fitness. This can be applied to many sporting disciplines. For example, Roger Federer is winning titles at the age of 34 while Rafael Nadal now struggles to make the ATP's top eight ranking, now that his physical decline has begun. It seems obvious that Costa is closer to the Spanish tennis player in this metaphor.
It is fair to remark that a €40m forward must be capable of leading the attack of the most creative national side in the world and, at the same time, be capable of rescuing Chelsea from their worst start to a season during the Roman Abramovich era. So Costa needs to step up if he wants to prove his critics wrong. He needs to get in shape and score goals week in week out as soon as possible. Top European football is not a matter of a couple of seasons on the crest of the wave, Lionel Messi, Cristiano Ronaldo, Zlatan Ibrahimovic, Thomas Muller, Karim Benzema or Luis Suárez know this well.
His Spanish national team adventure is about to finish, it is obvious that Del Bosque's side requires technically gifted players – remember they won 2012's European Championship with Fabregas playing as a false nine. But his reputation remains intact at Chelsea. He still has the support of the fans at Stamford Bridge, despite patience being a virtue on the verge of extinction, even in Premier League.