The FA have released a statement saying they will take no further action against referee Mark Clattenburg after Chelsea accused him of racially abusing John Obi Mikel.
The claims, made by Ramires, contended that Clattenburg had used the word 'monkey' when officiating the game between the Blues and Manchester United over three weeks ago.
Chelsea were widely criticised for making the claims, which were believed to have stemmed from discontent over some controversial decisions in the match, and now the FA have found that there wasn't enough evidence to proceed with a formal complaint.
"No disciplinary action will follow against Mr Clattenburg," a statement from the FA read. "Having considered all of the available evidence it was the opinion of David Waters QC, independent counsel, that the evidence of Ramires was not supported by any other evidence.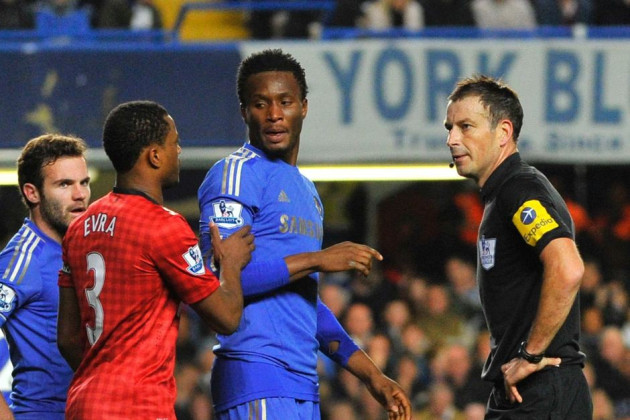 "Moreover it was contradicted by other witnesses and does not cross the evidential threshold required to bring a charge against Mark Clattenburg.
"Having considered Counsel's opinion, and in view of all the circumstances of the case, The FA does not believe that there is a case for Mr Clattenburg to answer."
The FA insisted that the claims were mad ein good faith though, continuing: "Equally The FA is satisfied that the allegation against Mark Clattenburg by Ramires was made in good faith. It is entirely possible for a witness to be genuinely mistaken and convincing in his belief."
Meanwhile, John Obi Mikel has been charged with misconduct after the match, with the midfielder accused of using abusive and threatening language in the match official's changing room.
Reports circulated that a row had taken place between Chelsea players and Clattenburg after the game came to an end, and the club released the allegations of racial abuse hours later to the media.