After Chelsea's clinical deconstruction of Liverpool at the weekend, to take them four points clear at the top of the table (in reality a massive lead against their main rivals for the title), the conjecture continues as to whether or not Jose Mourinho has assembled the 'Perfect Team'.
It is an interesting question, and seemingly goes hand in hand with the debate as to whether this Chelsea team can emulate the Arsenal 'Invincibles' side of 2004, and go through the entire season unbeaten.
Mourinho's Chelsea Mk I side was often seen as a bludgeon. Their sheer physicality would overwhelm opponents and their ability to control a game would inevitably mean that once ahead they would not let that lead slip.
This side is fundamentally different, but there are similarities. They are not perhaps the embodiment of the 'Mean Machine' that Jose created when he arrived at Stamford Bridge in 2004. They do, however, possess strength and physicality where it matters.
The defence is a colossus. Courtois is a very commanding keeper at 6' 6" tall and seemingly catches everything. In front of him he has the immensely powerful and dominating Terry and Cahill. Ivanovic at right back is arguably even more intimidating physically, and whilst Azpilicueta may not have their height and weight, his athleticism is frightening.
To complete the 'defensive' half of the team Nemanja Matic provides a shield in front of them, akin to a modern day version of 'The Dolorous Guard' – challenging all comers who dare to attempt entry in to Chelsea's castle!
This foundation allows the creative and flair players such as Fabregas, Hazard, Oscar and Willian to flourish, freed up by the security behind them. And this physicality and creativity is added an unquenchable work rate – both embodied and demanded by the manager.
Every member of the team HAS to work hard and track back when required. In Chelsea's Champions League game against Maribor, Mourinho threw looks that could kill at any member of the team who he perceived were not tracking back and putting a shift in. Against Liverpool, Diego Costa ran around all day like a bear on steroids. Chelsea's stats for miles covered and tackles made during a game are consistently well above the opposition.
Mourinho's Chelsea Mk II, as with all Mourinho sides, are also masters of the dark arts of the game - knowing how to push the laws and spirit of the game to the edge using tactics such as niggly fouls and time wasting to disrupt the flow and rhythm of the opposition.
On top of all of this, as if it wasn't enough, they have an indomitable spirit. A belief that they can, and will, win no matter what the odds are against them. They play for the Manager, they play for each other and they play for the team. Mourinho commented on this aspect of his side after the Liverpool game, and arguably he was more impressed with this than he was about the result. He drooled at the fact that both Fabregas and Ramires had wanted to play, in spite of being injured.
This sacrifice of the individual for the team ethic is exactly what Mourinho and his teams are all about. He craves it like the Holy Grail. With this team, he is getting close.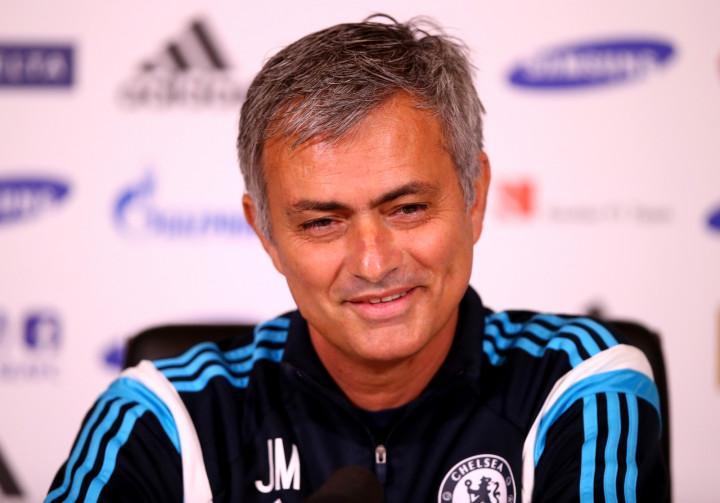 Team ethic
For the 'Perfect Team' you need all of these key characteristics, and without one of the components you will never have it, not least with an absence of talent - and clearly Chelsea have an abundance of talent too.
But the most important of all these components is 'team'. As a Chelsea supporter who witnessed the club's greatest night in its history in Munich 2012, I can vouch for the importance of a 'team' effort – and of course the spirit displayed that night was without doubt the legacy of Jose Mourinho's first period at the Club.
Football is about far more than rapier-like attack, pretty tiki taka football, or individual displays of genius. It's about strength (both physical and mental); work rate; an indomitable spirit. It is undoubtedly about creativity and flair, not for its own sake, but for betterment and benefit of the team.
If that is the definition of a 'Perfect Team' then this Chelsea side is close. But there is one vital component that is missing and Jose Mourinho was very keen to stress this in the post-match interviews at Anfield.
Chelsea Mk II has won nothing yet.
All the talk about being miles ahead of the competition; about potentially being 'invincible'; about being the 'Perfect Team' will mean nothing without the silverware to back it up. I'm old enough to remember the Leeds United team from the late 1960's and early 1970's who were one of the best teams I have seen play, and in fact were imbued with many of the characteristics of Mourinho's Chelsea sides. But they never won the amount of silverware they should have.
This incarnation of Jose Mourinho's Chelsea must win trophies – and a lot of them – before we can regard them as the 'Perfect Team'. So let's withhold the plaudits until they have. With Mourinho at the helm I am sure this is something he will be reinforcing at the training ground and club every single minute. until the silverware is safely lodged in the club's display cabinet.
David 'Stamford Chidge' Chidgey presents the award winning Chelsea FanCast TV show and podcast which can be seen every Monday at 19.00 on chelseafancast.com or You Tube or heard at mixlr.com/chelsea-fancast/ or downloaded from ITunes. Follow us on twitter @StamfordChidge and @ChelseaFanCast