'Atmosphere' was a great track by Joy Division – gloomy and downbeat with references to "walking in silence". It seems that Jose Mourinho has taken his cue from Ian Curtis in openly criticising Chelsea Supporters for their lack of 'atmosphere'.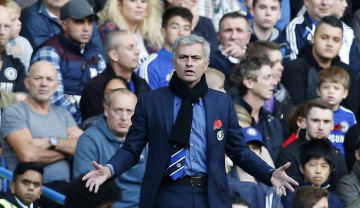 Mourinho has been criticsed for breaking an unwritten rule by criticising supporters who pay their hard earned money week in week out to back him and the team. I was there on Saturday, and in truth, the atmosphere was all right in the first half, albeit fairly quiet in the second (no doubt as a result of nerves and frustration after QPR had equalised). It seems odd therefore that Mourinho has chosen this particular match to come out with this veiled attack on his own supporters.
And therein lies the truth perhaps, in that the master deflector was taking attention away from what he considered to be a poor performance by the team. It certainly worked as the press and social media have been talking about nothing else since! As it happens, I don't think Chelsea played as badly as Mourinho clearly thought they did, which makes this attack even stranger.
The reaction amongst Chelsea supporters has been equally critical. In fact I have seldom heard Mourinho so heavily criticised by his own supporters – the very same supporters who clamoured for his return having had to endure a manager (Rafa Benitez) for whom they had nothing but hatred.
They have a point. It seems that Mourinho (unusually for him) is showing little empathy for the long-suffering supporter and even less understanding.
The reality is that atmosphere at Chelsea and most big Premier League clubs is a patch on what it used to be – look at Old Trafford when Manchester United played Chelsea. Even the fabled Anfield was like a morgue on one of their 'famous European nights' against Real Madrid the other week. The bottom line is that poor atmospheres are endemic at big clubs in modern football.
Chelsea have a particularly aggressive stewarding policy where 'persistent standing' is met with letters threatening to remove your season ticket and a hot-line to 'grass up' anyone deemed to be behaving unacceptably. 99.9% of football supporters will tell you that it is much easier to sing, chant and generally make a noise when you have supporters collectively standing.
When faced with stewarding of this type (backed up and reinforced, it must be said, by local council regulations, police influence and threats of reduced capacity) is it surprising that it kills the atmosphere? It is no surprise that away supporters, and Chelsea's in particular, are far more vocal as they literally stand and sing as one.
Ironically Mourinho has contributed to the dearth of atmosphere at Stamford Bridge in his first stint as manager, by moving the often vociferous away support (of course no sanctions for standing are applied to them!) away from his dug out in the East Stand and into the sacred Shed End – cutting one of our most vocal areas in half as a result. He would do well to remember that.
But there are many, many more reasons why atmosphere is getting worse at Stamford Bridge and elsewhere, some of which I discussed in an interview with Danny Kelly's 'Season Ticket' show on talkSPORT on Saturday night. The Chelsea Supporters' Trust, of which I am a Board member, conducts an annual survey of its members, and the issue of 'Atmosphere' is consistently mentioned as an area for concern and indeed for improvement.
In reality the atmosphere will not improve unless substantial change is made and the club's strategies in how it deals with supporters is fundamentally re-thought. Many of us believe that the key to improving match day atmosphere is to introduce 'Safe Standing' areas as championed by the excellent Jon Darch of the Football Supporters Federation. This is the model that German football has adopted and is exemplified by the 'yellow wall' at Borussia Dortmund with thousands of vocal supporters standing in one impressive stand.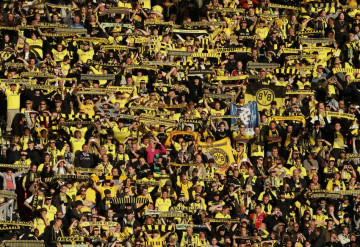 Another measure we must adopt from German football is the recognition that ticket prices are just too expensive. In Germany, legislation ensures that a proportion of tickets are sold at a price affordable to the 'working man'. In my view the systematic increase in ticket prices in the Premier League is the root cause of the problems we now have with lack of atmosphere.
The 'working man' and the teenage supporter (16-25 year olds in particular) have historically been the bedrock of vocal support at football grounds. However, it is no longer their game. Over the last 20 years they have been systematically priced out. Football has become gentrified or some might say 'civilised' as a result – certainly at Stamford Bridge.
The newer football fans who have replaced them are less likely to sing (or know the songs) and those who can afford to pay £50 and upwards for a ticket are perhaps more likely to feel some sort of entitlement to be entertained, rather than see it as their responsibility to support. An ageing football demographic (largely as a result of the expense) does not help, as even those who screamed and shouted as teenage supporters may feel they no longer need to do so – believing that they have done their bit.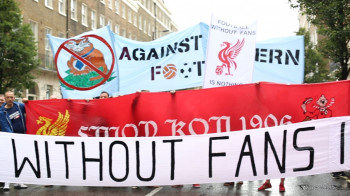 Ultimately the blame lies with the Premier League and the clubs themselves for disregarding their most loyal supporters in order to 'market' to a 'customer' base prepared to pay ever higher prices for tickets, merchandise and consumables. The amount of 'tourists' that turn up to Premier League games simply cannot help with the atmosphere.
Tourists (those who come to a game but with little or no knowledge of the game or the club, and are merely there to tick off another attraction on the list) are by definition neutral. If you want a decent atmosphere, there is no place for neutrals at a football match.
Instead of berating the very supporters who have had to put up with all of these issues over the last 20 years, and witness the game they know and love disappearing, Jose would be better advised to actually work with the supporters and take these issues to the people who are really to blame, and in doing so effect some real change.
Whilst I disagree with how Mourinho has handled this, it is true that there is a real, football-wide problem regarding atmosphere and the points he makes are valid. It may be that with Mourinho putting it foursquare on the agenda, supporters can pressurise the clubs and the Premier League to change things.
It would be a great help if Mourinho were to join us in doing so rather than criticising from the side-lines. The Chelsea Supporters' Trust has a board meeting in a couple of weeks' time, and Jose is cordially invited to join us. We can perhaps educate him on the finer points on the issues around the lack of atmosphere and hopefully garner his support in challenging the club and Premier League to help us do something about it. And we'll be happy to provide him with a nice bottle of red wine.
David 'Stamford Chidge' Chidgey presents the award winning Chelsea FanCast TV show and podcast which can be seen every Monday at 19.00 on chelseafancast.com or You Tube or heard at mixlr.com/chelsea-fancast/ or downloaded from ITunes. Follow us on twitter @StamfordChidge and @ChelseaFanCast