Think people hate Manchester United? Try following Chelsea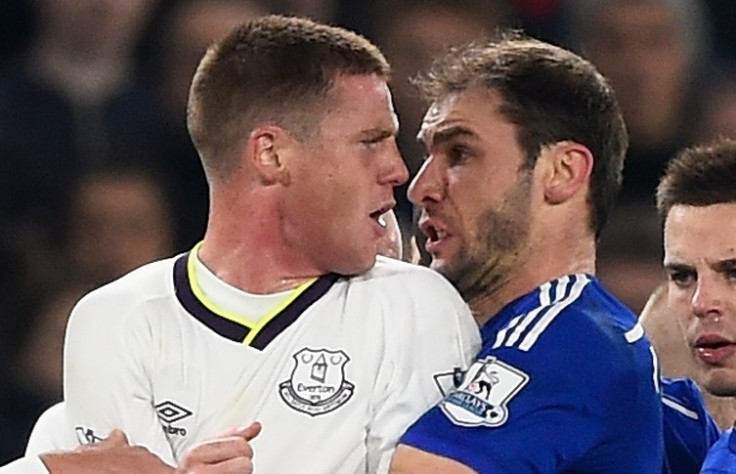 A very surprising thing happened in the aftermath of 'Brana-gate' last week. The FA made a ruling that embraced common sense, and in one fell swoop (they hope) laid to rest mutterings of an anti-Chelsea campaign in terms of poor and seemingly biased decisions going against the club and in particular their manager.
The FA ruled that it was impossible to determine definitively that Branislav Ivanovic had 'head butted' Everton player James McCarthy. They also ruled out any alleged biting by the big Serbian. They did, however, rule that both Everton and Chelsea had failed to take control of their players, which in the circumstances seems fair enough.
Interestingly once the hysteria about the alleged incidents had died down by the weekend, most journalists (Dom Fifield, Matt Law and John Dillon in particular on Sky Sports 'Sunday Supplement') subscribed to the view that Brana's actions were not worthy of a red card or retrospective ban, and that the bite was fantasy.
Some sympathy with the passion that Mourinho and his technical staff exude in the technical area was also shown. After all, behaviour is determined by different characters, personality and passion, something which Mourinho has in bucketloads.
Can the so called media campaign against Chelsea also be laid to rest in light of this enlightenment? Well, yes...and certainly no.
In fact, if you think people hate Manchester United (and there are a lot of journalists who seem to hate them with a passion), look at the furore around the Ivanovic incident. Much of it stemmed from a couple of poisonous, inflammatory and sensationalist articles put out by Messrs Ashton and Mokbel from the Mail.
Mokbel in particular was the first to accuse Ivanovic of biting within hours of the final whistle. The allegations were based upon stills of the incident taken from the game, and were at best inconclusive. They were backed up using evidence from Twitter where many comments and allegations spewed forth like a sewage waterfall.
Liverpool fans responsible?
The fact that most of the 'tweets' came from Liverpool fans seeking some sort of post-rationalised vindication of the appalling cannibalistic behaviour exhibited by Luis Suarez (ironically against Ivanovic, as well as others of course) seemed to be lost on Mokbel. No, in his judgement, this was the basis for a firm case to make against the Serb.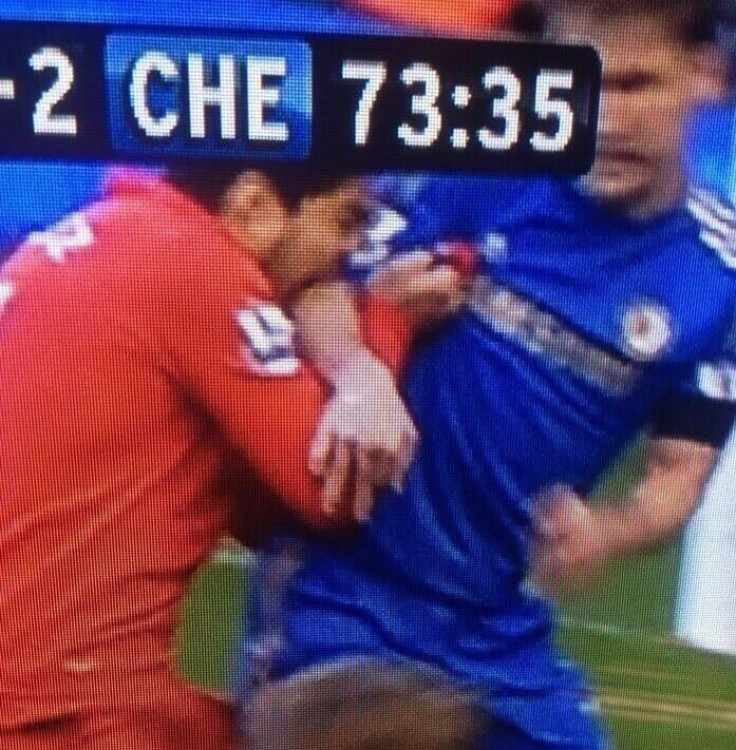 The use of still frames from the incident was equally spurious. As we all know, they do not tell the whole story and can be misleading at best. You can prove or disprove anything with a still image taken out of context. When you see the footage in real time there is no evidence that Ivanovic attempted to bite McCarthy whatsoever, and the Everton player made no such accusation. You would have thought that he would have been aware that someone had bitten him, had they in fact done so. But his side of the story was roundly ignored for the sake of a headline.
The journalists on Sunday Supplement made the point that committing to print views and opinions gleaned from social media requires some judgement, and intimated that they would have steered well clear. To build an article centred on a very serious allegation of biting with little or no evidence, and based on what a few deluded Liverpool fans desperately wanted to be true, shows very poor judgement at best, negligence at worst.
You could also argue that it was deliberately incendiary, and done with the sole purpose of stirring up trouble for Ivanovic and Chelsea. Remember that Suarez received one of the most punitive bans ever seen in football for biting, so it is a very serious accusation to make, and one that should not be taken lightly or used, as it seems, here purely for 'click bait' or a vendetta.
Vitriolic and one-eyed
The next day, an equally vitriolic and one-eyed piece from Neil Ashton came out, this time calling into question the behaviour of Jose Mourinho and his technical staff. According to Ashton, Jose and his technical dream team are overly aggressive, "yobbish" and "boorish" and should win with some "dignity and class", whatever that means.
He went on to claim that Mourinho is "running rings round English football" and that if they win the title it will be tainted by his poor behaviour (and by implication his manipulation of the FA and media). A Mail panel of football writers were convened to pass judgement on whether Mourinho is good for the Premier League, and they also published a rogue's gallery guide to the members of Jose's technical team, lined up as if they were in a criminal identity parade.
Ashton's underlying and somewhat sinister point is that he appears to want Mourinho out of Chelsea and out of English football. He made several references to the time when Jose left Chelsea in 2007 and made pointed comparisons to his behaviour then and now. Why sinister? Well those of us who have a memory longer than yesterday's Mail piece will remember that there was a lot of talk about the unhappiness from the Chelsea board (and supposedly Roman Abramovic) about Mourinho's behaviour during his first stint as Chelsea manager.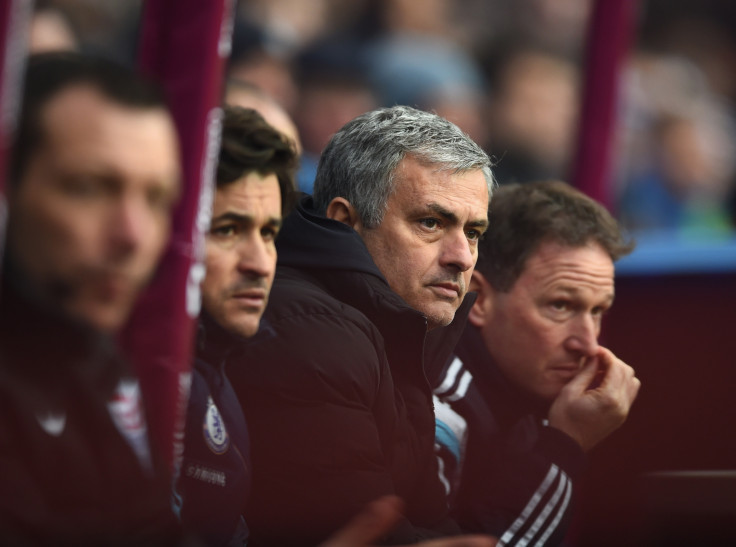 At that time, Chelsea was mindful of their PR image in the game. Constant battles with the FA, other clubs and the Media, fuelled by Mourinho's caustic attitude, were apparently tarnishing and damaging the Club's image. Could it be that Ashton is hoping that with constant negative stories about Mourinho and the club, potentially damaging their PR, Mourinho could be forced out? Stranger things have happened.
Frankly, I think the club is a different animal in 2015 that it was in 2007. They were finding their feet as an elite, global football power then, and Abramovic was new to the game. Now they have the superb Steve Atkins in charge of media relations. Atkins is a very smooth operator and a wise head. He knows what is going on, as proved by his handling of affairs recently. He knows that Chelsea are a far bigger entity than they were in 2007.
Atkins also knows what he has in Jose Mourinho. There seems to be more desire to get four-square behind the manager and team, even if it means upsetting some of the media. He is confident enough to privately berate those in the media who he believes are not being fair and reasonable.
Chelsea supporters care not one jot about the club's image in the media; like the manager they only care about winning. It is not a popularity contest, and the more successful the club is the more fear, loathing and hatred will be generated in the opposition and media. That is how professional sport works. Thankfully Chelsea appear to be more comfortable in their skin than they were in 2007, and have a more mature and robust outlook.
They would do well to take a sanguine approach to life at the top, as evinced by the Adidas advertising hoardings around the ground bearing the legend "There Will Be Haters".
David 'Stamford Chidge' Chidgey presents the award winning Chelsea FanCast TV show and podcast which can be seen every Monday at 19.00 on chelseafancast.com or You Tube or heard at mixlr.com/chelsea-fancast/ or downloaded from ITunes. Follow us on twitter @StamfordChidge and @ChelseaFanCast
© Copyright IBTimes 2023. All rights reserved.