Stamford Bridge witnessed another appalling refereeing performance at the weekend to add grist to Jose Mourinho's mill that referees are costing Chelsea points.
What was good to hear, for once, was that Jose's criticism of Martin Atkinson's dire performance was almost universal from supporters (of all clubs), as well as former players and even former referees. Pointedly Keith Hackett, the former referee's chief, claimed that Atkinson's performance was arguably one of the worst in Premier League history.
There can be little argument when you look at the nasty challenge by Ashley Barnes on Brana Ivanovic in the first half which went unpunished; the blatant hand ball and shove on Diego Costa for the penalty claims that were not given and the 'criminal' potentially leg-breaking tackle by Barnes on Matic, whose understandable reaction led to his sending off, whilst the perpetrator walked away scot-free. Matic, of course, was lucky to be walking at all.
One wonders whether the constant berating of the officials by Mourinho has had a negative effect, in that rather than being more fair-minded when refereeing Chelsea games, referees are now scared to actually make a decision, knowing that it will be scrutinised one way or another.
The reality of course is that all clubs will suffer from bad refereeing decisions throughout the season – talk to Sunderland and Southampton supporters about Kevin Friend for example. Much as we would love to think so, surely there is no bias or corruption in their actions, and that being the case it must be down to incompetence – pure and simple.
It certainly doesn't help that the game is undoubtedly much quicker and of course, with a multitude of camera angles and slow-motion replays, every decision can be analysed ad infinitum, instantly. Add to this the scrutiny brought to bear by post match punditry and 24/7 sports media, and one can only imagine how tough the referee's job has become. Even I was stunned, watching rather confused at what was happening with the Matic incident from my seat in the Matthew Harding Upper, when a young girl who sits in front of me was able to show me a video of Barnes' tackle on Matic within seconds of the actual incident. Welcome to football in 2015!
At the end of the day, referees don't help themselves either. It is obvious to many supporters that they simply are not fit enough to keep up with play; being either overweight or too old to keep up with supremely fit athletes who are in some cases half their age.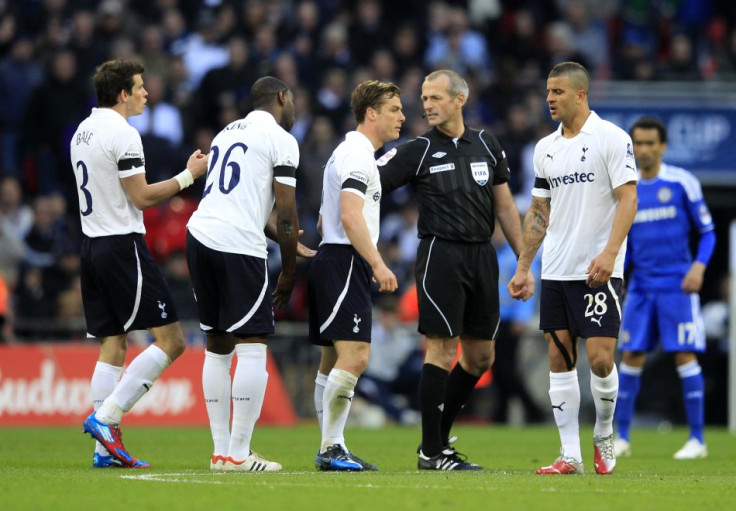 A criticism which strangely goes under the radar is that they just don't 'know the game' – meaning that as none of them have played at the highest level, they fail to see the nuances of the professional game – diving for example, and the difference between a challenge full of intent and malice and one that is just clumsy. Players of course wantonly take advantage of this with their sneaky behaviour and pressurising – but would they be able to kid a referee who had played at their level and who knows every trick in the players' book?
Mistakes cost Chelsea the game
For me the worst event on Saturday was the fact that Atkinson completely missed the challenge on Matic. Yes, you can make the excuse that it wasn't necessarily clear-cut, and that you would only have seen his leg almost snap in a video replay, but the ramifications of these 'non-decisions' are massive.
In the short term, it cost Chelsea the game. Yes, Matic by the letter of the law had to go, but surely Barnes should have got his marching orders as well? Matic who is arguably Chelsea's most important player, will now miss three crucial games for Chelsea, one of them a Cup Final, all because of an incompetent referee. Remember, it could be argued that Barnes might not have been on the pitch to make that challenge had Atkinson done his job properly in the first half.
Of course there is a very serious point here, and one which Jose Mourinho has been making as frequently as his general disparagement of referees. If referees don't do their job properly, a Chelsea player is going to suffer a career-ending injury sooner or later.
His main focus of attention has been on Eden Hazard, the most fouled player in the Premier League. Hazard of course suffered two very nasty challenges against Stoke which could have seriously injured him. The targeting of Hazard is not just confined to the Premier League as we saw in the Champions' League tie against PSG last week. Here, Hazard was persistently fouled by quite often two or three PSG players at the same time. But nothing was done.
Clearly Hazard is an honest player and doesn't make too much fuss when he has been clattered, by which I mean he does not feign injury and indignation in order to get players booked or red carded, and it seems that leads to a lack of protection from referees.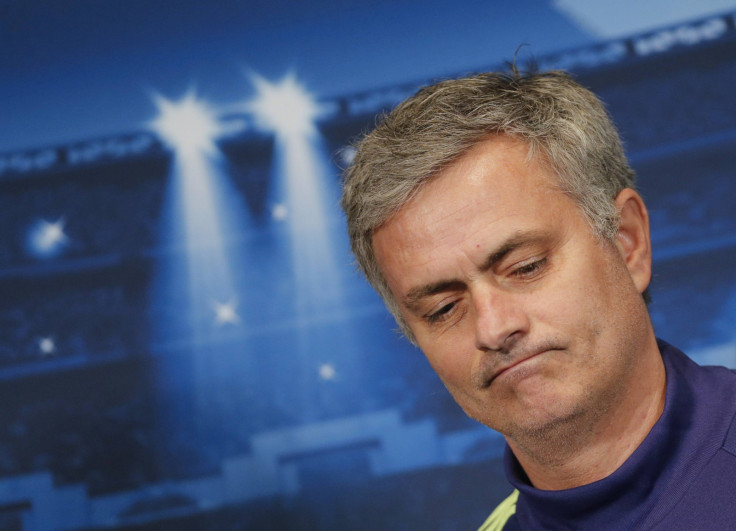 This lack of protection from the referees has serious consequences, and not just in terms of a career-threatening injury to a player. I have seen many games where the referee has been poor and let some nasty challenges go early. The side on the receiving end of these challenges sees them going unpunished and starts to lose faith in the referee and his ability to protect them. They then take the law into their own hands, leading to retribution and an inevitable escalation, and possibly more career-threatening challenges, or worse a mass brawl.
In some respects this is what happened on Saturday. Chelsea players saw many agricultural challenges from Burnley players going unpunished. No doubt Matic was incensed by the tackle by Barnes but his reaction may have had something to do with the lack of faith he had in Atkinson to police the situation.
Furthermore, there is nothing that incites a football crowd more than poor refereeing. Many times I have witnessed usually mild-mannered supporters who, had they not been sitting in the upper tier of the stand, desperate to get on the field of play and clump a referee. Imagine the potential reaction had they witnessed a favourite player being put out of the game permanently by a deliberate and malicious tackle.
Clearly something needs to be done, before a player such as Hazard gets his leg broken, but what?
Most solutions (more widespread use of video technology; a referee in each half; rugby style TMO) are only going to help retrospectively and may not prevent a leg-breaking challenge happening in the first place.
Ultimately it depends on better refereeing. Referees fit enough to keep up with the game, aware of the nuances of the game and strong enough to manage the game and the players from the first minute to the last. That means referees who command respect through their decision making and actions on the pitch and who actually "know what they are doing."
I wonder how Pierluigi Collina might have handled affairs on Saturday. A lot better than Martin Atkinson, that's for sure.
David 'Stamford Chidge' Chidgey presents the award winning Chelsea FanCast TV show and podcast which can be seen every Monday at 19.00 on chelseafancast.com or You Tube or heard at mixlr.com/chelsea-fancast/ or downloaded from ITunes. Follow us on twitter @StamfordChidge and @ChelseaFanCast