Jose Mourinho made it clear at the start of the season that he was perfectly happy with his squad, a squad he firmly believed could compete on all four fronts, but in particular win the Premier League.
The somewhat jaded performance in the loss to bitter rivals Tottenham, coming on the back of a gruelling Christmas fixture list seemed to indicate that the squad might not be deep enough. With the January transfer window now open, will Chelsea be looking to bolster the squad and freshen it up for the second half of the season?
The first question to ask is what, if any, are the weaknesses in Chelsea's squad? After all, we sit top of the league (albeit alphabetically), are unbeaten at home and playing some of the best football seen at Stamford Bridge in years. If you are going to buy players in this window, then surely they need to be better than what we already have. If not it seems somewhat pointless, even if they might do a short term job as cover.
In spite of Chelsea's apparent strength, there do appear to be weaknesses. Is Brana Ivanovic the best right back at the club? Is Gary Cahill the best centre back to partner JT? Is John Obi Mikel the ideal cover for the outstanding Nemanja Matic? Who, other than Cesc Fabregas, can provide the creativity to unlock a stubborn Premier League defence? Do we need a more traditional winger who is prepared to attack and dribble, shoot and score to complement the superb Eden Hazard? And do we genuinely have world-class back up to the beast of a striker that is Diego Costa?
These are interesting questions, to which Jose Mourinho's answer would appear to be that he's happy with his first eleven and the back up in the squad. But if that is the case then why is Loic Remy, a proven goal scorer in the Premier League, given so little game time, and why does Jose rotate the first eleven so infrequently?
Like Jose, I am pretty happy with the first eleven, although I think there could be improvements. I love Willian and his attitude and commitment are first class, but I wish he would shoot, score and attack defences more. It is unfortunate that illness, injury and a loss of form have meant that we have not seen the best of Oscar and Andre Schurrle this season – as they would naturally provide great options in the number 10 role and as a winger if both were fit and firing.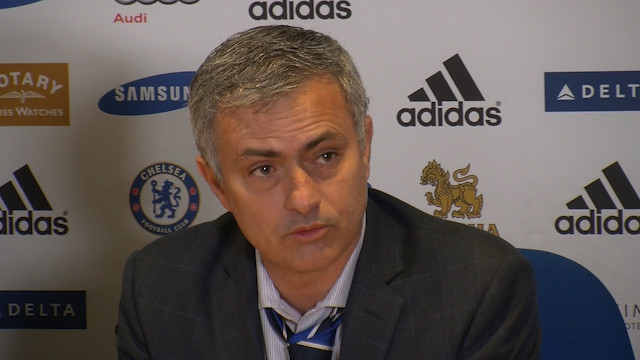 Mikel has his detractors, but I think he offers decent cover as a defensive midfielder although he does not get the ball forward as quickly as Matic and is clearly not in his class. Ramires is something of a quandary. I still don't know what his best position is, and he is prone to conceding a lot of fouls and, for a Brazilian, has a poor first touch. Out of Chelsea's entire squad the only obvious weak link is Mo Salah who has looked out of his depth since his arrival from Basel.
That being the case in an ideal world, who would we want to bring in to strengthen this squad?
Jose Mourinho likes tried and trusted players, players who he has worked with in the past and he believes can already do it in the Premier League and Europe, and it wouldn't surprise me if he has an eye on some of the following talent.
Raphael Varane is arguably one of the best young centre backs in world football. The French international played under Mourinho at Real Madrid, a connection which no doubt has fuelled rumours of Chelsea's interest. He is fast, physical and reads the game superbly – a prototype Mourinho defender and it would be fantastic to see him line up alongside John Terry. However, it seems rather unlikely that we will see him at Chelsea given he is highly regarded by Real Madrid, who gave him a new contract last season taking him up to 2020. He would also cost a lot more than the €10 million Real Madrid paid to take him from Lens.
An alternative might be Atletico Madrid's Miranda. Part of their La Liga and Champions League final team, the Brazilian has been a fixture in the national team since their defence proved leakier than a colander in the World Cup. Chelsea also seem to have a good relationship with the 'other' Madrid side in terms of transfers. That relationship could mean other Atletico players such as the winger Arda Turan, defender Diego Godin and even French prodigy Antoine Griezmann could well be on the radar.
Turan and Godin are distinct possibilities and would certainly be good additions to the squad, but are they better than what we have? As for Griezmann, he would be a great signing but for the fact that Madrid paid €24 millionfor him in the summer, which would seem to militate against it, unless we paid silly money for him, and Chelsea don't do that anymore – do we?
A better bet may well be the Columbian Juan Cuadrado, who currently plays for Italian Serie A side Fiorentina. James Rodríguez took all the headlines at the World Cup, but Cuadrado got three assists and a goal. He can certainly dribble and beat a man as he has proved consistently in Serie A. He also has the advantage that he would be available for the Champions League as Fiorentina only qualified for the Europa competition.
Midfield reinforcements
Looking at players who Mourinho has worked with before, and knows can do it at home and abroad, how about Luca Modric as cover for Fabregas? He has played in the Premier League and is tougher than he looks. He would be the perfect cover for Fabregas but surely he is too valuable to Real Madrid and would want to be top dog. He is also currently out injured for a couple of months.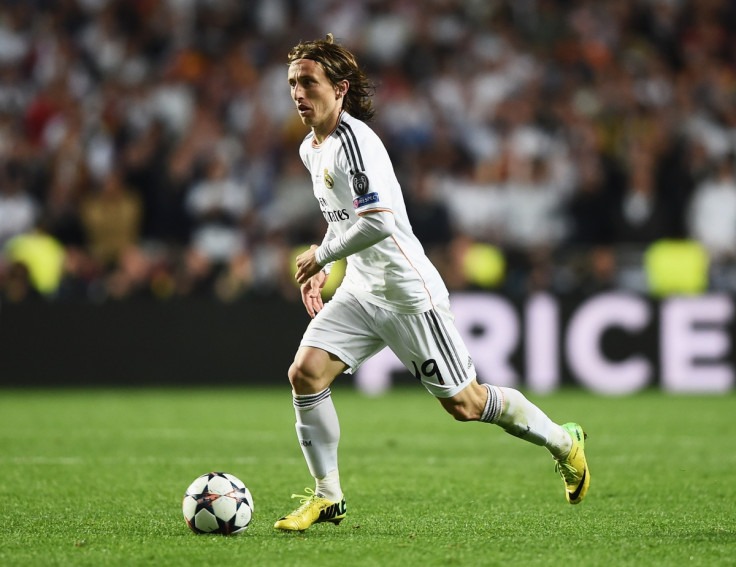 In terms of midfield cover a certain Paul Pogba immediately springs to mind. Big, powerful and a box-to-box midfielder, he would be another great addition and it would certainly wind up United fans who had to watch him disappear for nothing having excelled in their youth team. As with Modric, I can't see Juventus letting him go without extracting an exorbitant transfer fee. Mind you the thought of Matic and Pogba lining up side by side is a mouth-watering prospect!
Reus rolling into town?
There has been a lot of rumour about Borussia Dortmund striker Marco Reus being wanted by all of Europe's top clubs, including Chelsea, for whom he is apparently the number one target. Although a bit injury prone, he is an incisive and clinical striker and would be a great attacking complement to Costa, Hazard and Fabregas. With a buy-out clause rumoured to be €25 million, he wouldn't break the bank either. However, it looks more likely that he will leave Dortmund in the summer rather than January, and of course he is cup tied for the Champions' League.
January transfer windows are a cagey time. Very few great purchases seem to be made. However, in recent years Chelsea have bought Anelka, Torres, David Luiz and of course Nemanja Matic in January, so clearly it can work in some cases!
If we do buy in this window, then they genuinely need to add something better to the squad without breaking the bank, unbalancing the team or disrupting its spirit. As an alternative I would desperately like to see some of the talented youth players such as Ake, Christensen, Baker, Loftus-Cheek and Solanke get a chance. Our youth players and set up have been widely praised and admired and it would be good to see if they are good enough. Furthermore, it would be good to prove that contrary to previous experience, Jose Mourinho can bring youth players through rather than resorting to Roman Abramovich's cheque book.
David 'Stamford Chidge' Chidgey presents the award winning Chelsea FanCast TV show and podcast which can be seen every Monday at 19.00 on chelseafancast.com or You Tube or heard at mixlr.com/chelsea-fancast/ or downloaded from ITunes. Follow us on twitter @StamfordChidge and @ChelseaFanCast