After the trauma of the New Year's Day defeat to Spurs, Chelsea enjoyed a welcome return to winning ways in The FA Cup on Sunday. Mind you it wasn't all plain sailing, as Watford under former Blue Slaviša Jokanović were well organised and caused a scare or two before Chelsea put the game to bed with second half goals from Willian, Remy and Zouma.
It was probably a relief to Jose Mourinho too, who chose to rest all of his 'untouchables' with no Courtois, Ivanovic, Terry, Matic, Fabregas, Willian, Hazard or Costa in the starting eleven. This is the first time this season that Mourinho has elected to start a game without what is effectively the spine of his team. Many supporters welcomed it, having been concerned by the tired performance against Spurs. It was also good to see Hazard's ankles and shins taken out of the firing line for once. No doubt he would have been subject to a kicking from his less illustrious opponents had he started.
Of course this game would have been an ideal opportunity to bring in the much-vaunted youth. Not for Mourinho though, for whom winning is everything. The no (or minimal) risk strategy saw a combination of squad players and out of form regulars starting. For some it was probably the footballing equivalent of the naughty step, for others a chance to stake their claim for more game time in the second half of the season.
Gary Cahill, whose recent form has been called in to question (with even some Chelsea supporters criticising him as a no better than a pub player) certainly needed a game to get his confidence back. The same could certainly be said of Andre Schurrle, whose decline this season has been alarming. Cahill looked more solid on Sunday, but alas the same could not be said of Schurrle. Since he took the rap for an error allowing Manchester City to equalise at the Etihad, he has quite frankly looked shot. Arguably he was not to blame for Frank Lampard's goal that day, with Brana Ivanovic perhaps being more culpable, but never the less, it seems that Schurrle has incurred Mourinho's wrath.
Jose can be infamously brutal with what he perceives as under-achieving players or those not willing or unable to carry out his specific instructions, and it seems that Schurrle is the manager's current fall guy, to the extent that his future at Chelsea is now being questioned by some. Not for the first time this season he was hooked off at half-time after another disappointing display full of aimless running around and misdirected passes and shots.
Personally, I am a big fan of the amiable young German, so find it particularly distressing to watch him trying his heart out but with everything he touches going pear-shaped. He is a much better player than what we are currently seeing, evidenced by a decent season for Chelsea last year culminating in an assist for the goal which won Germany the World Cup. One hopes that, in Schurrle's case, form is temporary and class is permanent, and that Mourinho can show a little patience rather than unceremoniously ushering him out of the door.
It was a different story for Loic Remy and Kurt Zouma. Many supporters have questioned why we have not seen more of them in the starting eleven, and on the evidence put forward on Sunday, they would be right indeed. Zouma looked a colossus and assured in defence, whilst grabbing a very well taken goal with a good header from Cahill's cross. Mourinho believed him to be error prone in pre-season which may have led to a lack of trust, but he certainly looks to be a good prospect and more than adequate cover for either Cahill or Terry in the centre of defence.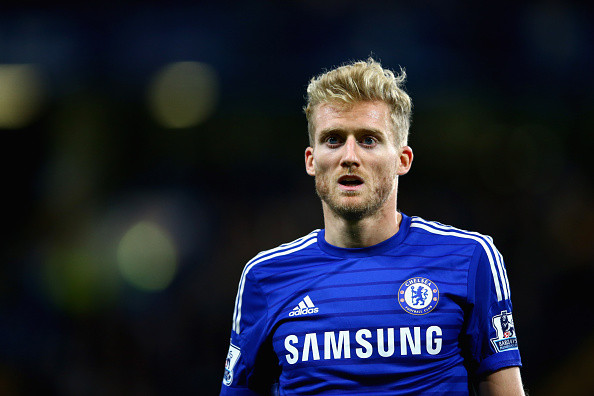 Loic Remy got a rare start, playing out wide to accommodate old warhorse Didier Drogba up front. Yet again he did not disappoint. His superb goal, reacting to a rebound from a Costa piledriver, showed off his striker's instincts perfectly. More to the point, he has now scored 4 goals in 4 games; surely enough to prove to Mourinho that he is worth more game time. Not only that but he provides variety with his ability to play centrally or out wide. I certainly hope that we see more of him in the second half of the season.
In spite of the good performances by Remy and Zouma, the win may not have been secured without bringing on the cavalry in the form of Willian and Costa, proving if nothing else that Jose likes to win, and that he loves the FA Cup.
He is not alone there, as most Chelsea supporters, especially those of a certain vintage, also love the FA Cup. Chelsea's 1970 cup-wining side is still revered by many supporters, a number of whom can trace their support back to that day. It has a special place in our hearts as a result; in a period when League titles were a distant dream it offered a rare chance of success, even if that meant knocking European Champions Liverpool out, only to be knocked out by Orient in the next round.
The FA Cup also provided a harbinger of Chelsea's return to English football's elite; first the near-miss of 1994, then the victory of 1997, showed that Chelsea were finally becoming a force again. During that barren period, I had Chelsea mates who would gather once a year, every year, to watch the 1970 victory on video, so much did it mean to them.
I can't tell you the amount of joy I have had watching Chelsea win five more FA Cup finals since then. It is still special, a wonderful journey with a great day out at the end of it, and we love Wembley. It is therefore very sad to see that the culture, spirit and importance of the FA Cup seem to diminish each and every year. The atmosphere at Stamford Bridge on Sunday seemed remarkably subdued for a Cup tie, surprising considering one end was full of away supporters, and even more surprising considering the relatively cheap price of £30 for a ticket.
Perhaps it is another sad indictment of the modern football fan that is all about making sure they get enough loyalty points by buying the ticket but not electing to take the ride by actually going to the game. It seems that it is now all about the Premier League and finals. No doubt they will re-appear should Chelsea end up at Wembley in May, but perhaps they should cast their mind back to a time when that prospect was a pipe dream and not a given.
David 'Stamford Chidge' Chidgey presents the award winning Chelsea FanCast TV show and podcast which can be seen every Monday at 19.00 on chelseafancast.com or You Tube or heard at mixlr.com/chelsea-fancast/ or downloaded from ITunes. Follow us on twitter @StamfordChidge and @ChelseaFanCast