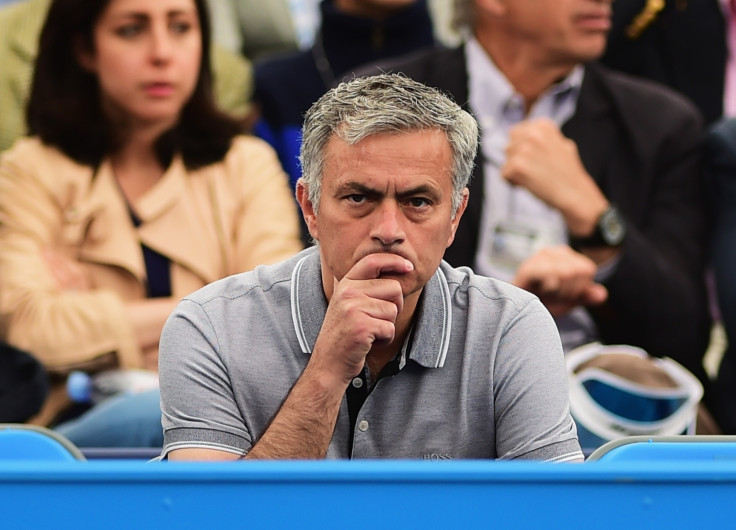 Jose Mourinho insists that mistakes are a part and parcel of the game but the number of decisions that were given against them last season is something he cannot tolerate in the upcoming season.
Chelsea begin their Premier League title defence against Swansea City on 8 August and has pleaded with referees to be at their best game, failing which can have major consequences for their team's chances next season.
The manager famously stated that there was a campaign against them in the league last season but added that he was sorry for the words used, as he was forced into action following numerous mistakes that were happening repeatedly against them.
"I will accept mistakes - but not accepting of a lot of mistakes. Mistakes are a part of the game but a lot of mistakes are not. I'm emotional and this game doesn't allow us to make lots of mistakes because we are punished for that," Mourinho said, as quoted by the Mirror.
"I don't think there is a campaign. The words were the only thing I regret. It was just an accumulation of mistakes. Penalty at Southampton, Matic, etc.
"Many of the guys, I like their approach to the game. They want to be positive and want to have a good relationship with the players.
"I go many times to the dressing room and you can feel good relations between the referees and the captains. They want to co-operate and I think everything goes quite well.
"But when there is an accumulation of mistakes like we had last season I'm sorry, I find it difficult to accept," he added.
The Blues have not been very active in the market this season, with their two signings Radamel Falcao and Asmir Begovic unlikely to strengthen their starting eleven. However, the manager is concerned about his start midfielder Eden Hazard, who he believes needs to be protected to save him from a major injury in the coming campaign.
"In the Premier League last season Eden was very lucky not to break a leg. I would like more protection for him, but it's beyond my control. He's getting stronger and stronger, not just in his body, but in his attitude. He's mentally tough. He's not the kind of boy who overreacts," Mourinho added.