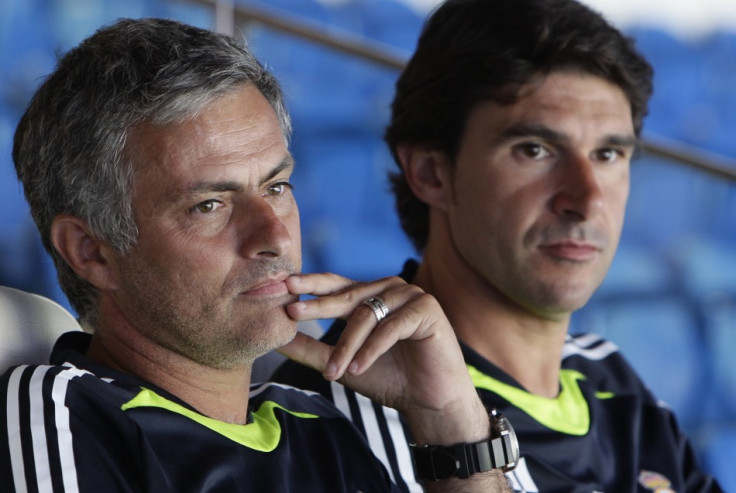 Aitor Karanka, the Middlesbrough manager and former assistant to Jose Mourinho at Real Madrid, has praised the Chelsea boss for his honesty and foresight within the game.
Karanka spent three seasons working alongside the Portuguese manager at the Santiago Bernabeu before moving into management, taking the reins at the Teesside club.
The former Real Madrid player has since lead Middlesbrough to third place in the Championship with a mixture of attractive Spanish football and the pragmatism he learnt under Mourinho, while also having a number of Chelsea loanees such as the promising Patrick Bamford in his ranks.
Asked during an interview with Spanish TV show Fiebre Maldini about some of the lessons learnt under the Chelsea boss during their time together at the La Liga giants, he said: "Above anything else, what I liked most about Mourinho was his honesty."
"That is something that, when you are a player, you miss that from some managers. Some coaches won't tell you things straight; tell you how things are, or what is real.
"Maybe because they fear to tell you the things straight or because that doesn't form part of their personality. But with Jose doesn't care who the player he is talking because for him, no player is bigger or comes before the team."
The Spaniard also points out some of Mourinho's masterclasses at Real Madrid, such as during Champions League clash between Los Blancos and Manchester United in 2012-13.
Real Madrid managed to overcome being 1-0 down at Old Trafford when, following Nani's red card, Mourinho introduced Luka Modric intro the game, with the former Tottenham star levelling the score before Cristiano Ronaldo netted to make the final result 2-1.
Karanka said: "I remember when we played against Manchester United two seasons ago we had plan to introduce Karim Benzema into the game. But suddenly one United player [Nani] was sent off and only one second later Mourinho changed his mind, he introduced Luka Modric and he gave us the victory,"
"In moments like that you realise that Mourinho sees what happen in a game before anyone else. As soon as he saw the red card, he introduced the player that made the difference from us."