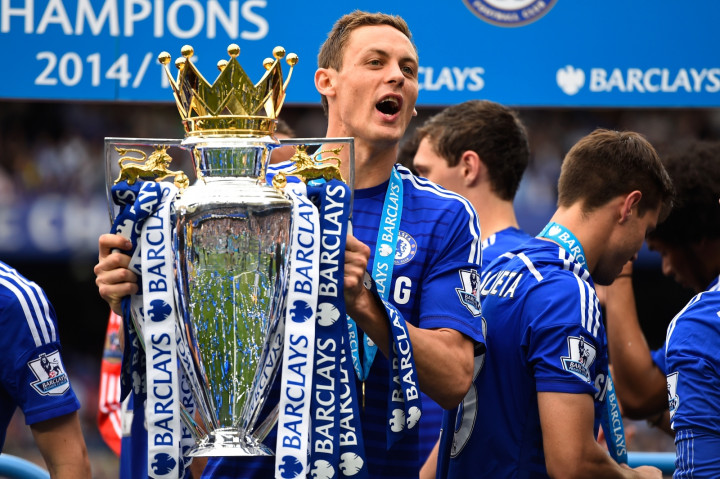 Chelsea midfielder Nemanja Matic believes his team has all the qualities required to mount a serious challenge for the Champions League title in the coming campaign.
The Blues have returned to London after concluding their three-match North American tour with a penalty shoot-out victory over Barcelona in Washington DC on 29 July, and are gearing up to face Arsenal on Sunday, 2 August in the final of the Community Shield.
Jose Mourinho's men crashed out of Europe in the last 16 stage against Paris St Germain in the 2014/15 season, but the 26-year-old Serb said he was optimistic of a better showing this time around.
"Of course we're not happy that we didn't play so well in the Champions League but we hope this season we can go further," Matic was quoted as saying by the Guardian.
"My dream is to win it and we will see if we are ready to win this season. To be champion you need to have everything: quality, luck and everything. This season, I hope we have more luck and with our quality I think that this is enough to be champion.
"We are ready to compete with everyone. I'm not scared. Our players can compete with all the big stars," he said added, "We shouldn't have lost the game against PSG. Of course every game you don't win, after that game you feel like you should do better but this is football.
"Last season we showed our quality and took two trophies. It's difficult, especially when you're in the Premier League, to win both but we are ready for the season," the midfielder said.
Ready for Arsenal
Matic continued that the Blues were gunning to kick-start their season with a trophy as they prepare to lock horns with Arsenal in the Community Shield at Wembley.
The traditional curtain-raiser to the Premier League season is held between the winners of the league and the FA Cup in the previous campaign.
"I think we'll be ready for Arsenal – we know what we have to expect: it's always a special game when you play at Wembley and we'll be ready, for sure," he said.
"We've trained hard but we needed that as we had one month free. We are ready for the next season and I hope we start well with a trophy and we will try to show our quality in the first game. We are ready to compete.
"Of course against champions everyone has special motivation and wants to win but we are ready for that and we believe in our quality. We will be targeted because everyone is going to play against us 100%," Matic stressed.