Florent Malouda has accused Chelsea of trying to jeopardise his career, by refusing to allow him to train with the first team. The 32-year-old has not made a single appearance for the Blues this season and is expected to make his way out of the club, when his contract expires in the summer.
"If you are excluded for a year, it is very, very long. You must be armed mentally. All this is done to break me mentally but in reality it motivates me enormously," Malouda said.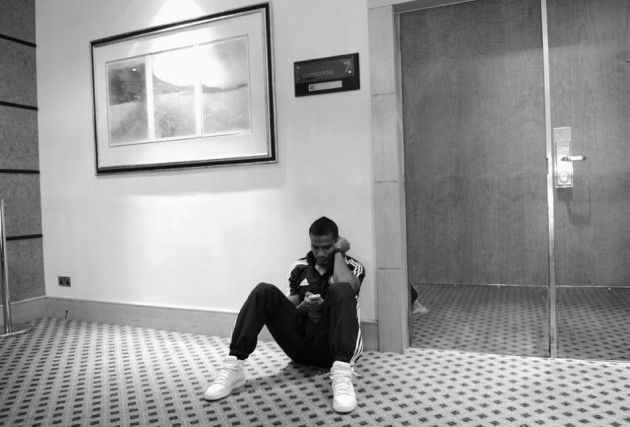 Malouda had an illustrious career with the Blues since his transfer from Lyon in 2007, winning a Premier League title, four FA Cups and he was also the proud recipient of a Champions League medal at the Allianz Arena last season.
The Frenchman has made 229 appearances for Chelsea, during his six years at the club and scored 45 goals in the process. The winger was at his best form during 2009-2011, where he made a total of 101 appearances, netting 29 times.
"The details I'll explain when I'm free, but the strategy they use is to make me look like a player seeking substantial compensation. It's petty but more than anything else it makes me smile because it shows how these people regard me," Malouda added.
Lampard Happy with Regular Game Time
Frank Lampard has attributed his recent form to playing regularly and believes he still has it in him to ply his trade in the top-tier of English football. The midfielder scored the winner for England against Brazil last week and has been tipped by Three Lions manager Roy Hodgson to make it to the 2014 FIFA World Cup squad, if he keeps his place in the Chelsea team.
"Since I've been able to play regularly I feel like I've got sharpness and the confidence. I'm 34, you still need confidence of playing regular games. It certainly helps me, to get flow in your game; you ask any player that, I'm not on my own there. When you're playing regularly and you do start playing well, scoring goals, whatever position you're in, it's enjoyable to keep playing and it helps," the veteran said.