Gary Cahill has blamed Chelsea's 'ridiculous' fixture list for their inconsistent form this season. The Blues lost their sixth Premier League game of the season to Manchester City at the Etihad at the weekend, to drop down to fourth in the table, two points behind Tottenham Hotspur.
Chelsea have played 46 games so far this season, at least five more than any of the other Premier League clubs. The players had to travel to play in last year's European Super Cup and the 2012 Club World Cup in Japan, which was added to their fixture list, owing to their Champions League triumph last season.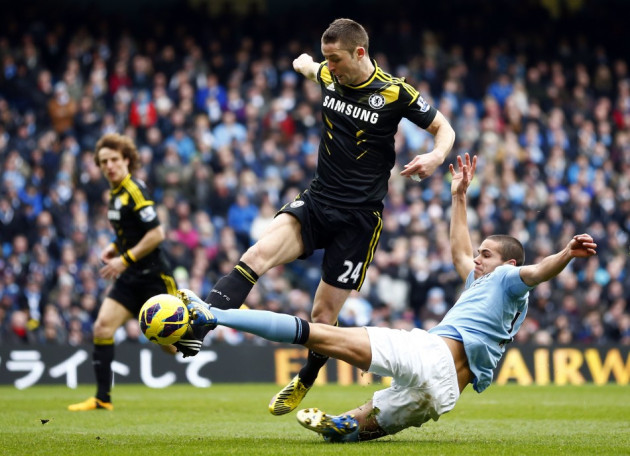 The European Champions had qualified for the semi-finals of the Capital One Cup but crashed out to eventual champions Swansea City in two legs. However, some part of this fixture burden was self inflicted as the Blues failed to beat League One side Brentford in the FA Cup fifth round and were forced into a replay. Their early exit from the group stages of this season's Champions League also failed to ease any pressure, as they attained direct qualification to the Round of 32 of the Europa League.
"Unfortunately it does take its toll. I think if you look back at the start of the season with the spark and the zip we had - I think sometimes a little bit of fatigue plays its part. We haven't had a clear week for about 29 weeks and you're expecting to go into games feeling 100 per cent fresh, trying to push on further in all competitions. I think at this stage of the season, it's not an excuse, but fatigue has to play a part," Cahill said.
Mata Concerned by Chelsea's Big-Match Form
Meanwhile, Chelsea midfielder Juan Mata has expressed his concerns over his side's inability to compete in big games, after their loss to City. The Blues have managed to collect only one point from their three games against the Manchester clubs this season, and have a difficult run in towards the end of the season, which could cost them a place in the top four.
"The most important games are when you play against Man United, Man City, Arsenal, Tottenham and Liverpool - the best teams in the Premier League and you have to show that you are in this level. The job that we did (against City) wasn't enough. We didn't score, we didn't get the three points, always when you play against teams like Man City you have to perform at your best," the Spaniard said.