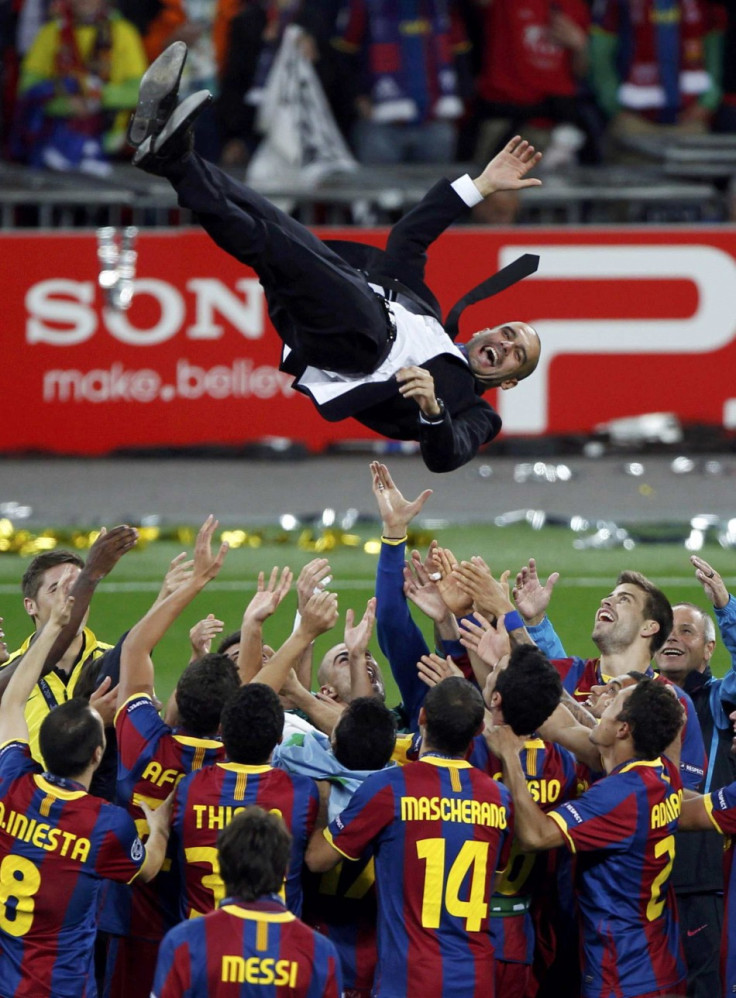 Pep Guardiola has demanded a meeting with Chelsea owner Roman Abramovich before taking a decision on whether to become Chelsea's next manager, reports the Sun. The ex-Barcelona boss earlier claimed he would take a year-long break from football management after leaving the Catalans at the end this season but it is now understood he is willing to hold discussions with the European champions.
The report said Chelsea had been chasing Guardiola with an annual £11mn offer to take charge at Stamford Bridge and the Spaniard has also been promised there will be no pressure to win titles in his initial two years at the helm.
The Blues' chiefs reportedly held talks with Guardiola in Spain on Monday but the 41 year old informed them he wanted to negotiate directly with Abramovich. The Russian is believed to be keen to meet and convince the manager to make the much-speculated move to west London.
"If it takes a big meeting with Abramovich to get the deal done, that's what must happen," the report quotes a Chelsea source as saying. The situation raises further questions about the future of interim boss Roberto Di Matteo, who is apparently not interested in continuing as caretaker till Guardiola returns from his break.
Meanwhile, Atletico Madrid president Enrique Cerezo has dismissed reports linking striker Radamel Falcao with a move to Chelsea.
Cerenzo revealed the Europa League champions would not sell their Colombian hitman. Falcao has been tipped as the ideal replacement for Didier Drogba, who will leave the Blues this summer.
"Falcao still has four years to go on his contract with us. It's silly to say now if he's staying or if he's going. I really don't know anything about Falcao leaving, I just know that he signed a contract with us and that contract states he can stay with us in the next four seasons," Goal.com quoted Cerezo as saying.
Falcao netted 36 times for Atletico last season, including a brace against Athletic Bilbao in Europa League final. The 26 year old has now become one of the highest valued strikers in the world, though Cerezo will not speculate on a potential transfer fee.
"I am sure Falcao is now highly rated on the market, but as we don't want to sell him, we really don't know how much how much that is. He does have a release clause in his contract, I guess that's his value, but, as I said before, he has four years to go before his contract expires," the former film director added.