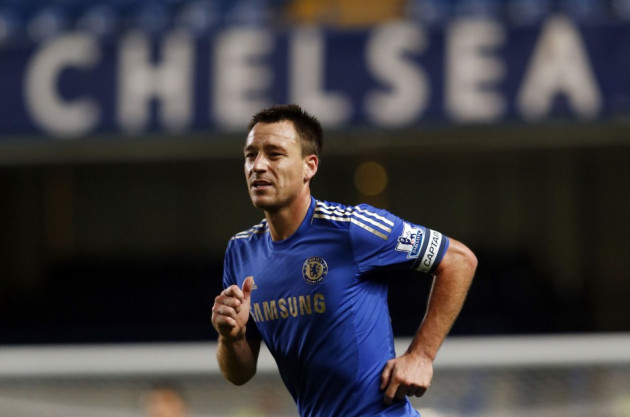 Chelsea captain John Terry is negotiating a shock January transfer to Spanish club Valencia, according to a leading agent based in Spain.
Francois Gallardo told Radio Intereconomia: "Valencia are negotiating, and I am involved in person, with the signing [of Terry] in the winter transfer market.
"The offer is on his table. The player is out of contract in June and will not renew there for several reasons at Chelsea and he wants to come to Spain.
"He asked to leave, not us. It's real. This has been going on for 15 days and two meetings have already taken place. I think he will accept [the offer]."
Gallardo added that Terry will be given an 18-month contract by Valencia, with the offer to extend for a further year.
'He's not taking it anymore'
Terry has been the subject of sustained controversy in recent months, following the accusations of racism levelled at him by QPR defender Anton Ferdinand last October.
Terry lost the England captaincy earlier this year, and received a four-match ban and £220,000 when the FA found him guilty of "abusive and/or insulting words and/or behaviour" last month.
Gallardo suggested that the controversy has unsettled Terry, saying the defender: "has problems... they are insulting him and he is not taking it anymore."
Terry made his Chelsea debut in 1998 after emerging from the club's youth system, and has since made over 500 appearances for the club.
Valencia are currently ninth in Spain's Primera Liga, having finished third in 2012/13. Although club has been blighted by financial problems in recent years, it has long been one of the strongest teams in Spanish football.