Following the release of footage showing Chelsea fans racially abusing a black man on a Paris tube train, IBTimes UK spoke to the club's first black player, Paul Canoville, who played at Stamford Bridge between 1981 and 1986.
Here is Canoville's reaction to the news from France.
I was awoken by my phone at midnight with a message which said "this is continuing where you left off, Canners." I didn't know what they were talking about when I saw it. Then I saw the footage of what happened in Paris.
I felt angry, ashamed and really annoyed, particularly because of the work I have been doing with Chelsea to eradicate racism. I have a foundation, Motivate to Change, which works on the educational side, going to schools and colleges. We've done so much work and this has pushed us back.
The guy trying to enter that tube train must have been scared. I know how he feels.
When I made my debut for Chelsea, at Crystal Palace towards the end of the 1981-82 season, I became the first black player to play for the club. People were shouting 'negro this' and 'black that'. I thought it was coming from the Crystal Palace fans; only later did I realise it was coming from the Chelsea fans in the away end.
I also had bananas thrown at me in that game, by my own fans. The same thing had happened to Clyde Best at the first game I ever watched, between West Ham and QPR. I couldn't understand what was happening, and then another supporter turned to me and, pointing at Best, said "your dad's not playing too well." I just didn't get it.
The abuse continued for about two and a half years. When I scored in the first few games, some fans said it didn't count, but the goal was scored by a black player. I did take it pretty hard, and I had to be strong.
Then I came on in one game, against Sheffield Wednesday, got a couple of goals and made the difference. That seemed to stop the abuse.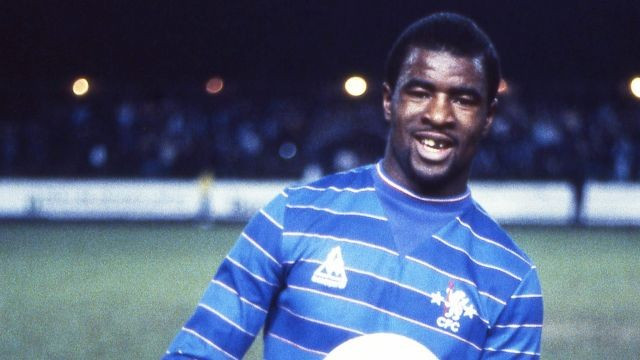 I enjoyed my time at Chelsea and I still support them. People have already been apologising to me through Twitter and Facebook.
Thankfully Chelsea are not dragging their heels, these culprits are being banned. And I will continue trying to educate people through my foundation Motivate to Change.
How would I have felt had I been standing in front of those 'fans' on the Paris Metro? Well, I can tell you, I would have loved to be in that position. I would have loved to stand up to those idiots, to tell them who I was, and see if they would do that to me. It might have been a different story then.
You can find out more about Paul Canoville's Motivate to Change foundation by going to www.paulcanoville.com.