Rafa Benitez clarified his situation at Chelsea by insisting he will stay at the club until the end of the season while also revealing that he had a positive relationship with Roman Abramovich.
Benitez launched into a sensational tirade after the Blues defeated Middlesbrough in the FA Cup to reach the quarter finals, claiming he shouldn't have been given the 'interim' tag and that the fans have contributed to the side's disappointing season.
While Chelsea have a good chance of progressing in the Cup competition, they are now out of the Champions League and have lost third place in the table to Tottenham. But Benitez believes he will still be in charge until the end of the season, with the players on his side to achieve the best they can.
"My relationship with Roman is very good," he told BBC Sport.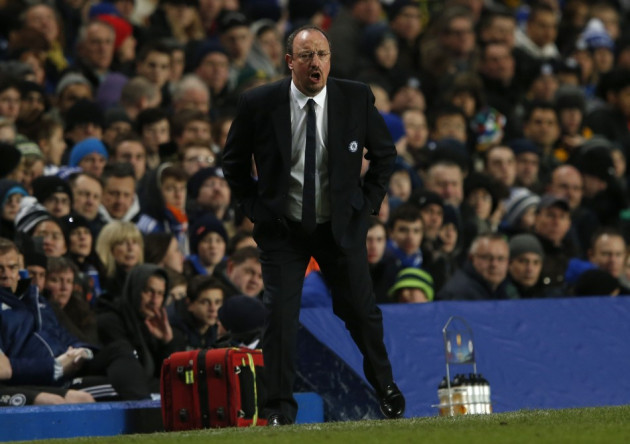 When asked if he would be sacked, he said: "No. They know how we work and what we are trying to do.
"The players are really happy in what we are trying to do. Sometimes you win, sometimes you cannot.
"The atmosphere in the club is really good. There are no issues in the team. In terms of what we do, the players are fully behind the methods."
On the fans' actions at the games, which have included multiple protests against Benitez, he said: "If we stick together and support the players we will be able to win games. Then at the end of the season I will leave and then they can criticise."
Just four points separate Tottenham, Chelsea and Arsenal in third, fourth and fifth places in the table, and the race for a Champions League spot will no doubt be as tight for the London clubs as it was last season.
With that in mind, the Blues will need to take advantage of every opportunity, with Europa League games to keep in mind as well as an upcoming match with title leaders Manchester United in 10 days.