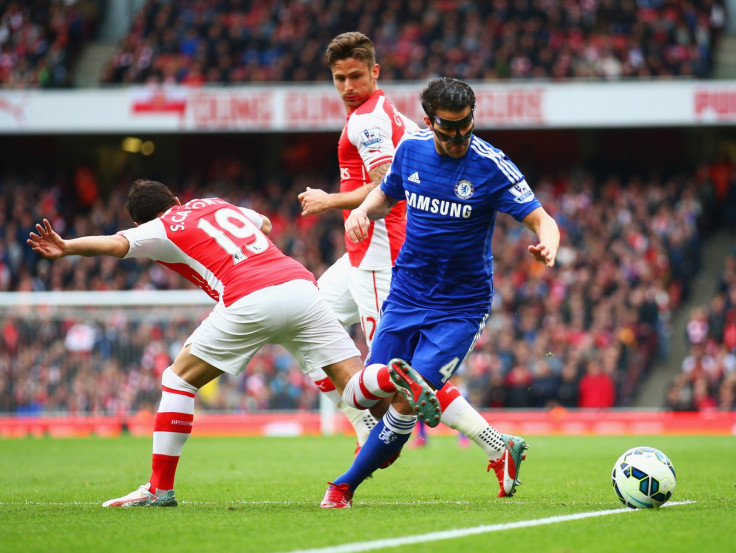 Chelsea star Cesc Fabregas has undergone a successful operation on his nose following an injury he sustained in the victory over Stoke City last month, the club confirmed
The Spaniard broke his nose after clashing with Charlie Adam during the 2-1 win over Mark Hughes' side on 4 April.
But with eight games remaining to the end of the Premier League and the Blues still involved in the race for the title, the former Arsenal midfielder decided to postpone surgery until the end of the campaign to help his side to clinch the title.
Fabregas wore a special protective mask for the last part of the season, which didn't prevent him from scoring a crucial winner in the 1-0 victory Queens Park Rangers just after the Stoke City game.
"Cesc Fabregas has successfully undergone surgery on his broken nose. The midfielder had been having difficulty breathing as a result of the injury he sustained during our game against Stoke last month, but after the successful operation the problem has been resolved," Chelsea confirmed.
Even though the club have not said how long he will be on the sidelines, it is expected he will be ready soon as Spain manager Vicente Del Bosque has included him in the squad for the next National team friendly against Costa Rica on 11 June and the visit to Belarus for their Group C European Championship qualifying match three days later.
On Tuesday 26 May Del Bosque revealed Fabregas required a surgery but claimed the player had promised him to be ready for 1 June.
"We had a problem with Cesc, who is going to have an operation on his nose. We have included him because they have guaranteed us they will be ready for June 1," said Del Bosque.