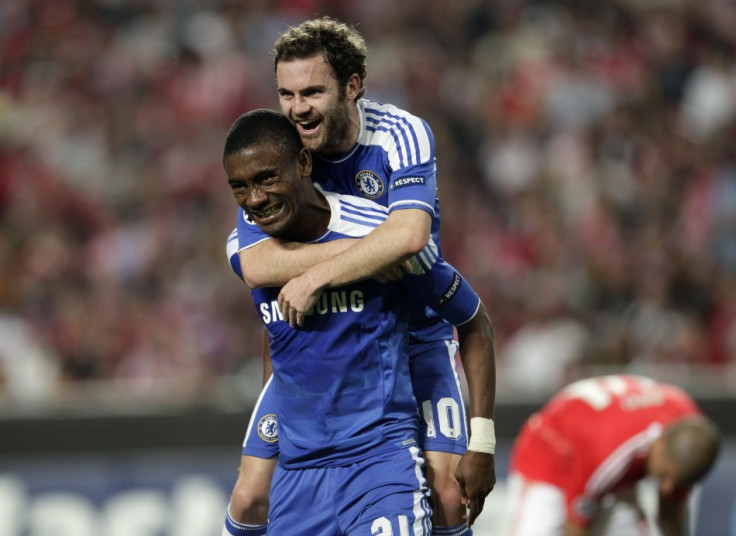 Salomon Kalou insists that he is not bothered by where his future lies beyond the summer, with the winger still waiting to find out if he will be given an extension on his current contract with Chelsea.
Some big changes have taken place in the Blues squad over the past season, with Alex and Nicolas Anelka already making the move away from the club as Roman Abramovich looks to concentrate on younger talent.
And with Kalou's deal running out this summer, it might be assumed he is working hard to prove his place is particularly important on the Chelsea squad. But the 26 year old maintains he isn't feeling any increased pressure as the season hits the business end.
"I know my contract ends at the end of the season," he said, as reported by Sky Sports.
"For me the most important thing is not to fight for a new deal, it is just to enjoy myself with the team and play the best I can and help the team win the games we have left to play.
"As long as I do that, I am fine and I am happy with myself."
Kalou believes that Roberto Di Matteo has had a lot to do with Chelsea's resurgence in the league and Champions League since Andre Villas-Boas was sacked from the managerial post in February.
And he believes that team morale is at an all-time high as the side aim to reach the Champions League final and secure their place in next season's tournament.
"I think the idea is to give an opportunity for everyone to show that they want to play for the club and give 100%," he explained.
"That is how you get everybody behind you and that is how you get the team to work together."
After Kalou put in a top performance for Chelsea last night against Benfica, scoring the only goal in the side's victory in Portugal to go through to the second leg with an away advantage, Di Matteo admits it was a little risky playing the star, but a risk that paid off.
"I didn't think it was a gamble, but sometimes in life you have to take a little risk," he told the BBC.
"He's come into the team after a long spell out - he got the goal and had a great game."