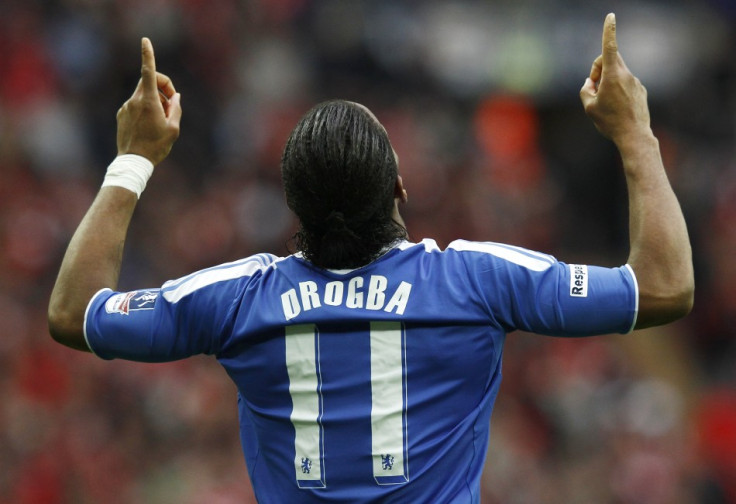 Chelsea's Ivorian striker Didier Drogba has denied all rumours linking him with a move to Spanish giants Barcelona. However, he did not comment on his future at Stamford Bridge beyond the summer.
"I want to make it clear there's a lot of rumours about me being offered to Barcelona. It's not true," the Metro quoted Drogba as saying. He was also quoted as saying Saturday's game against Bayern Munich was more important than his contract situation.
"Saturday's game is so important. We've waited four years for it, so my future and contract isn't important," ESPN reported Drogba as saying.
Chelsea head to Germany knowing that Bayern Munich have an excellent home record. In fact, the Bavarians are unbeaten in the last 14 games, in all competitions, at home. However, although Drogba acknowledged the German club's quality of football, he said his team had to stay focused if they were to win their first Champions League trophy.
"I think I've played a lot with Chelsea but this one is going to be special because it's only the second time we have reached the Champions League final. It's one of the biggest games, for sure, so we are going to do everything to go there and be ready to play against this German team," Goal.com quoted Drogba as saying.
The European Cup is one of only a handful of pieces of silver club owner Roman Abramovich has failed to land since taking over the club from Ken Bates nine years ago. Since then, the Blues have won three league titles, four FA Cups and two Carling Cups. Unfortunately, the closest they have ever come to winning the Champions League was in 2008, when they were dramatically beaten by Manchester United, on penalties, in Moscow.
"It's the last one, the one trophy that we are chasing, the one we haven't won. It would be nice to go there and get it. It's not going to be easy because playing Bayern in Munich is going to be very difficult. We have to give it everything," Drogba added, also commenting the win would silence their critics.
"We had a difficult season and have had critics. We're a big team and when we don't perform, we will be criticised. If we win it tomorrow, everyone will say it was a fantastic season. They will only remember that we won the cup," he said, according to a report by ESPN. Meanwhile, in spite of being in the opposite team, Drogba said he had a lot of respect for the German sides' boss Jupp Heynckes.
"Bayern have a great manager with experience. He did a lot for Bayern and I have a lot of respect for him," the Telegraph quoted Drogba as saying.