Napoli president Aurelio De Laurentiis has revealed striker Edinson Cavani could be sold in the summer, but only if a suitor matches the Uruguay international's €70m (£60m) release clause.
The 26-year-old has been routinely linked to Manchester City and Chelsea in recent years, while Arsenal are also understood to be interested in the in-demand hitman. De Laurentiis comments prove that Cavani's buyout clause is much higher than the speculated figure. The Italian also insists the player will make the final decision on the transfer.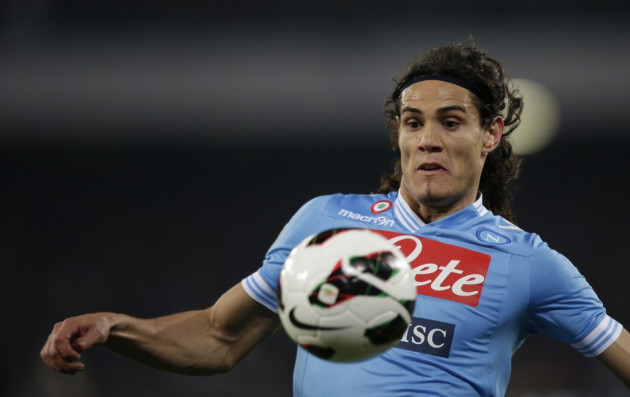 "We included a very high buy-out clause in his contract because we want him to stay at Napoli. The clause exists, though, and if some nutter is willing to pay €70m [£60m] for him, which would mean a net fee of €63m for Napoli [£54m], we are ready to listen to the offer," De Laurentiis said.
"However, let it be clear that the final decision lies with Edinson. He knows that he's respected here and that the people love him. Not just for his goals, but also because he's a serious and polite person," the Napoli chief added.
Cavani has scored 27 goals in 35 appearances in all competitions for Napoli so far this season.
Boca Keen on Tevez Reunion
Meanwhile, Boca Juniors want Carlos Tevez back at the club, if the Argentine decides to leave City at the end of the season, according to the Express.
The 29-year-old only has one just over a year left on his contract with the Premier League champions and is understood to be one of several players set to move away from the Etihad, as Roberto Mancini plots a summer shuffle.
A return to Boca, where he spent seven years between 1997 and 2004, seems a viable option for Tevez, with the Buenos Aires outfit reportedly plotting a summer move.
Tevez has 15 goals and nine assists to his name from appearances for City this season.